Ahmedabad or Amdavad as the Gujaratis love to call it is a beautiful mélange of culture, traditions, tourist attractions, and delectable Gujarati culinary delights. Founded six centuries ago by Mughal Emperor Ahmad Shah I, the city beautifully reflects its old-world charm blended with shades of modernity.
Ahmedabad is the first Indian city to have been listed as UNESCO's World Heritage City and is a treasure trove of historical and religious sites. To spend your 1 day in Ahmedabad in the best possible manner, we at Ahmedabad Tourism, a division of Holidays DNA present 1-day tour in Ahmedabad where you visit the major tourist attractions of the city and have a perfect time exploring the same.
Keeping the preferences and budget requirements of our customers, we have designed Ahmedabad Tour packages at competitive prices. If you wish to book a private cab during your stay in the city, you can choose from the top car rental companies in Ahmedabad and take a tour around the gems of the city.
Below is a list of places that will be covered in your 1 day tour of Ahmedabad which will give you an insight into the rich and diverse history of the city:
The top 8 Places to Visit in Ahmedabad in one day are: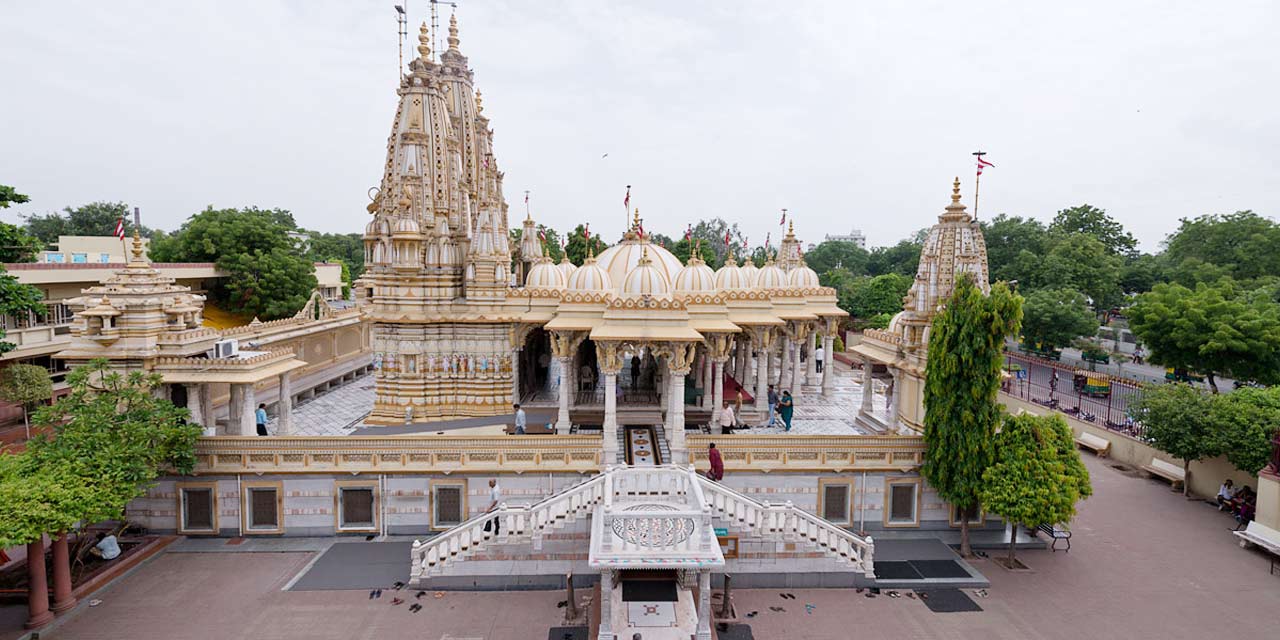 As you stand in front of this 19th-century temple, you will be awestruck by its breathtaking beauty. The architectural work of this temple is a mix of Mughal, Rajasthani, Marathi and British style. The temple pays homage to Narayan Dev but has several other idols in the temple edifice.
Lord Hanuman is depicted here in a flying pose with the Devgiri Mountain. The idol of the goddess Durga can be seen in the form of a Maratha warrior. There are nine tombs located on the southern side of the temple which are called the Nau Gaz Pir or the Nine Yard Saints.
Main attraction: Intricate craftsmanship of the columns in the temple
Timings: 6 AM to 7 PM
Entry Fee: Free entry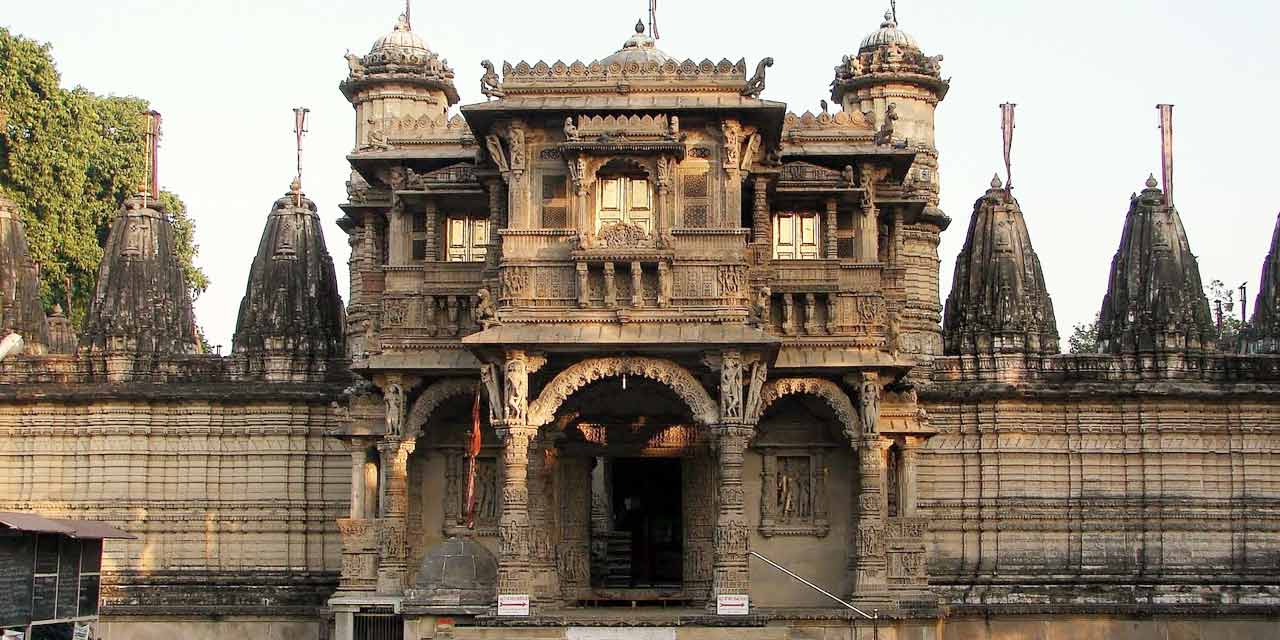 Another religious attraction dating back to the 19th century, Hathee Singh Jain temple is dedicated to the 15th Tirthankar, Dharmanath. The construction of this temple was started by a Jain trader, Sheth Hatheesingh Kesarisinh and after his demise, the remaining work was undertaken by his wife, Shethani Harkunwar.
The double-storied temple is made out of white marble and is home to 52 shrines and 11 deities, out of which six are in the bay area and rest in the basement area. Do not miss the grand dome of the temple which stands majestically supported by twelve pillars and is a work of art.
Main attraction: The 52 sacred shrines with the image of Tirthankaras
Timings: 8 AM to 5 PM.
Entry Fee: Free Entry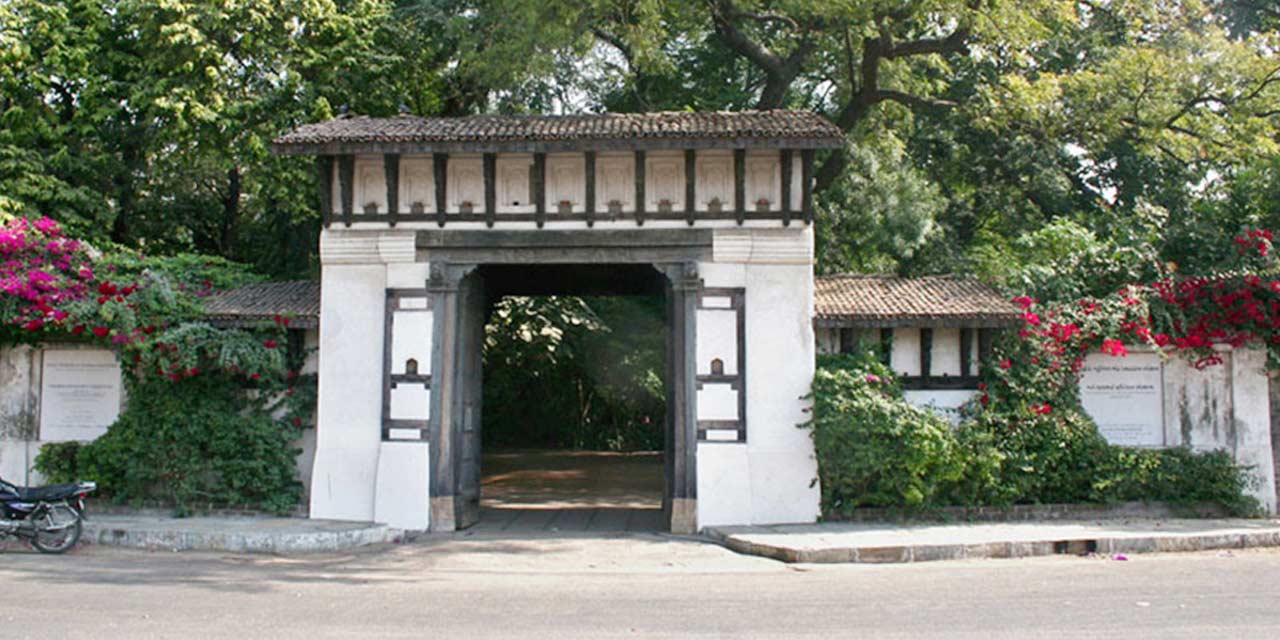 Ahmedabad is known as the hub of textile and fabric industries and has been a trading center since the 15th century. Calico Museum is one place that takes you through the journey of these fabrics, spanning over five centuries.
The museum has two sections: Haveli and Chauk. Haveli showcases religious and south Indian textiles, Jain art, south Indian bronzes, and miniature paintings. Chauk has an extensive collection of carpets, royal tents, furnishings and costumes that belong to the Mughal era. You will also find a good collection of regional ethnographic textiles here.
One of the unique features of this museum is the floor that has been made out of cow dung and mud. Photography is not allowed in the museum.
Attractions: Kashmiri Shawls that were crafted in three years and the double-ikat fabric whose 100000 threads were each dyed individually before weaving.
Timings: 10.30 AM to 1 PM. Wednesday closed
Entry Fee: Free entry but only one tour is allowed per day of not more than 30 people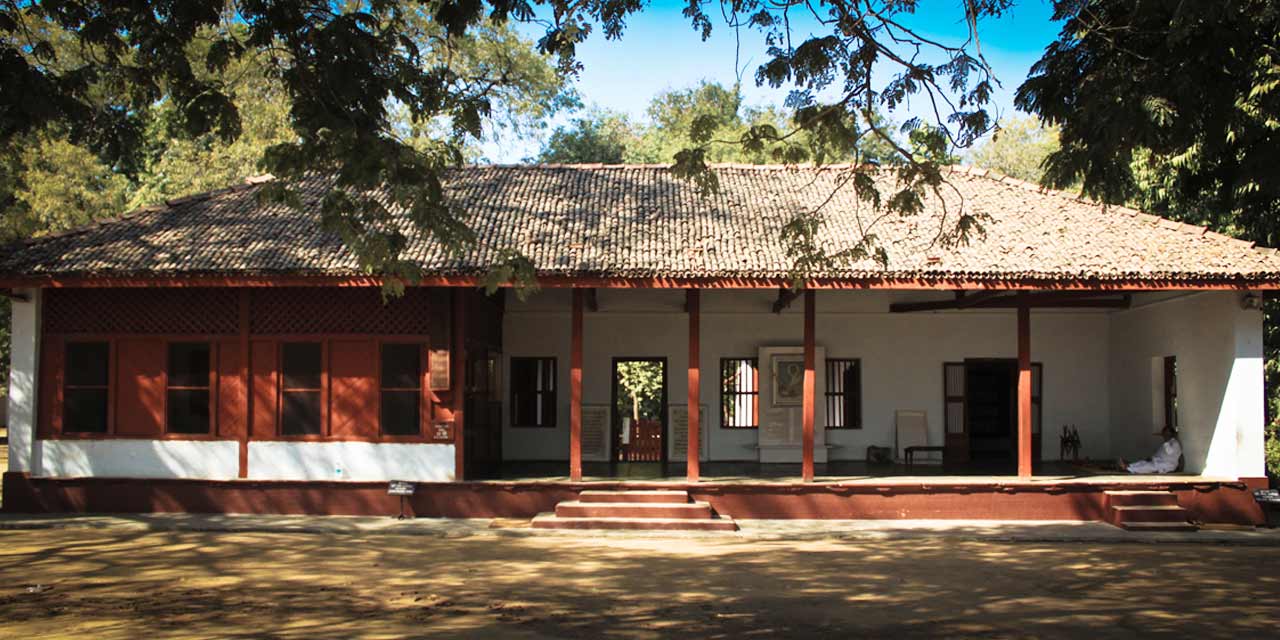 The abode of Mahatma Gandhi and his wife for several years, Sabarmati Ashram will surely transport you to the era of the Indian Independence Movement. This Ashram was where the iconic Dandi March, also known as the Salt Satyagraha had started. The museum has a library with a large collection of books, an auditorium and two photo galleries that highlight the milestones in the life of Mahatma Gandhi.
Attractions: Eight life-size oil paintings and various models of Charkha in the Charkha gallery.
Timings: 8.30 AM to 6.30 PM.
Entry Fee: No entry fee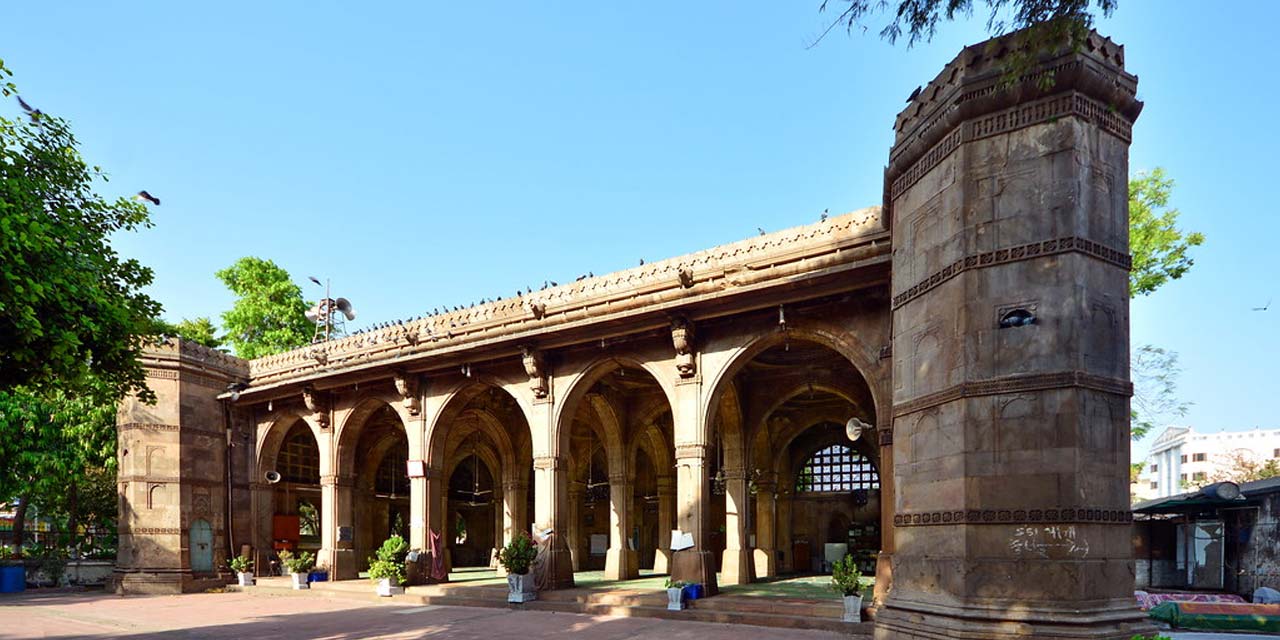 Next on your 1 day tour of Ahmedabad is Sidi Sayyed Mosque which is a treat for the eyes because of its architectural magnificence. The intricate jali or latticework in the ten windows of this mosque is one of the most photographed things in Ahmedabad and enthralls photographers and tourists alike.
Attractions: Tree of Life window which has a carved tree and intertwining branches
Timings: 7 AM to 6 PM.
Entry Fee: Free entry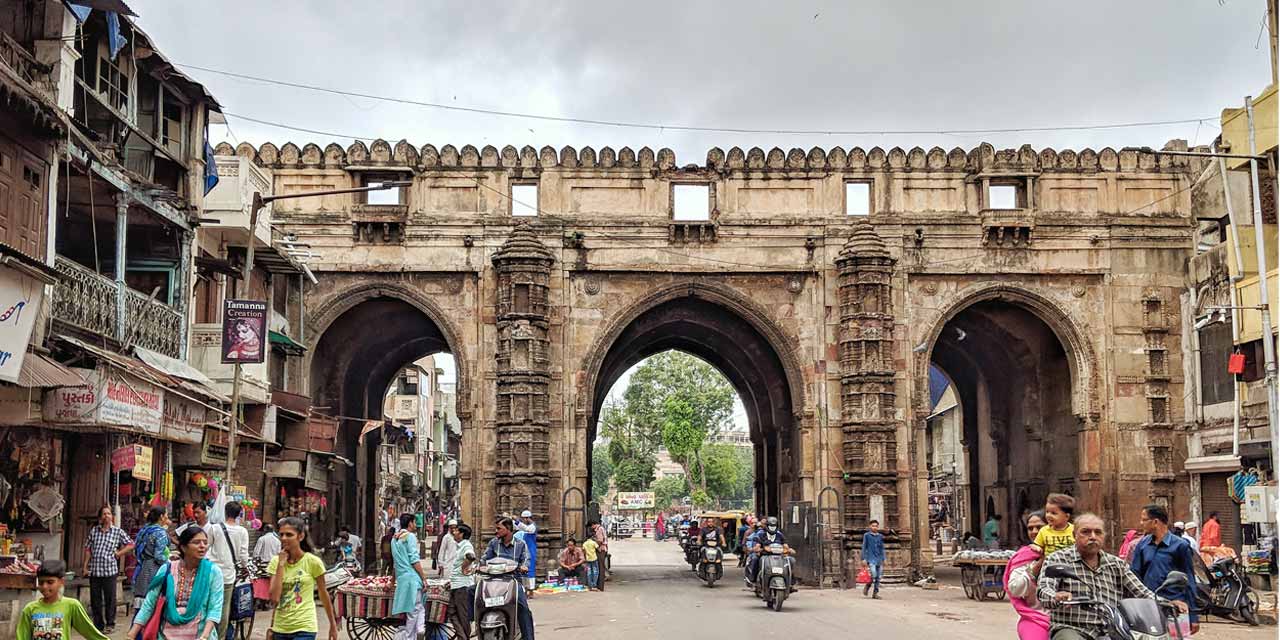 As the name suggests this historical monument has three arches or doorway with the central arch being 17 feet wide and the other two 13 feet wide and are called Char Darwaza and Wagh Darwaja. The splendor of the pillars of these doorways is magnificent. This doorway is situated on the east of Bhadra Fort which is another attraction and can be clubbed with Teen Darwaza.
Main Attraction: Carving of five palm trees covered with snakes on the doorway
Timings: Anytime during the day
Entry Fee: Free Entry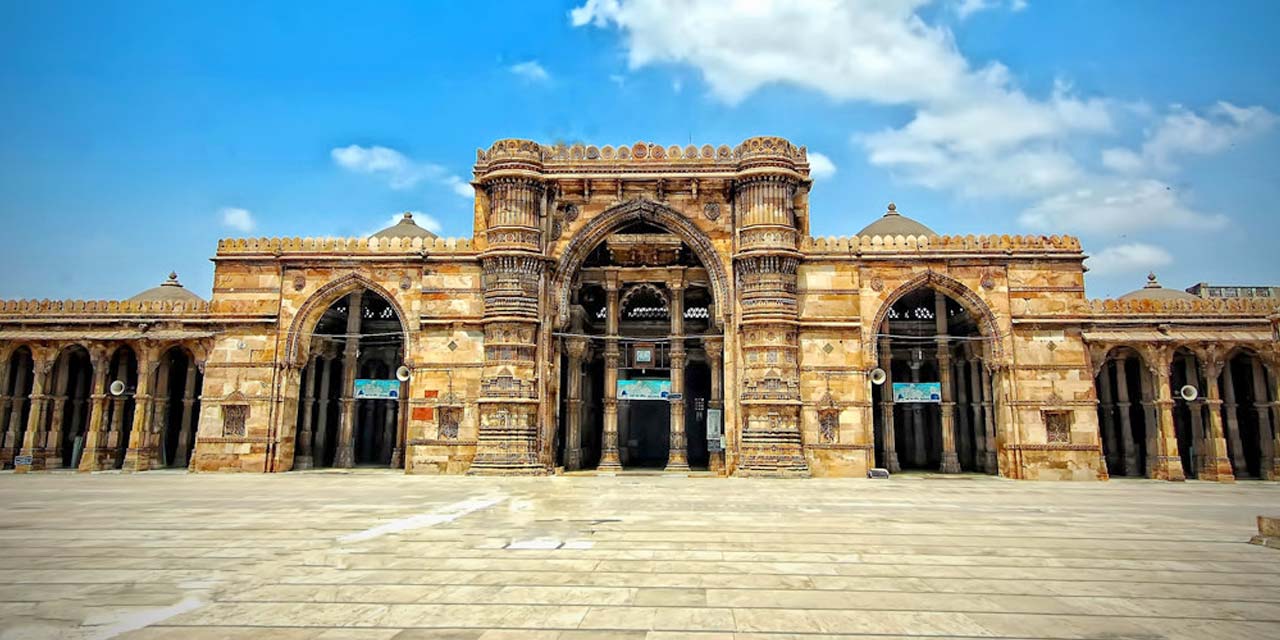 This mosque was built by Ahmad Shah in the 14th century and is one of the oldest mosques in the country. You will be able to see a mix of Mughal as well as the Hindu architectural style at this mosque.
Main Attraction: Meshwork in the main prayer hall, which illuminates the room without sunlight.
Timings: 6 AM to 8 PM
Entry Fee: Free Entry
After a long day tour of the city, you would like to end your day with a stroll at Kankaria Lake which has a lot of activities like a balloon ride, toy train, kid's city, and boat ride to name a few. Since this would fall on the last leg of your tour you would only have time to take a boat ride and enjoy its scenic beauty.
Attractions: Laser light show that takes place here in the evening
Timings: 4 AM to 8 AM and then 9 AM to 10 PM. Monday Closed
Entry Fee: Adults INR 25, Children INR 10
How to reach Ahmedabad
Ahmedabad is well connected to all major cities through a well-organized rail network. Sardar Vallabhbhai Airport runs domestic and international flights to all prime cities.
The historical city of Ahmedabad has a lot more to offer for its travellers, thus exploring all the tourist attractions of Ahmedabad in just 1-day is not feasible for anyone. If you have a few more days in your hand, you can choose to spend 2 days or 3 days in Ahmedabad with our 2 days in Ahmedabad and 3 days in Ahmedabad packages. So what are you waiting for? Just pack your bags and get ready to have an awesome time of your life.