Ahmedabad (or Amdavad) offers everything that you'll need for a fun-filled vacation. From relaxing at Sabarmati Riverfront to marvelling at the architecture of Adalaj Stepwell, you have a lot of places to visit in Ahmedabad. The city also offers a range of activities including shopping in the night market of Law Garden and savouring lip-smacking Gujarati cuisine at Manek Chowk.
But with so many places to visit, it can be a daunting task to find out what all you can see in 3 days in Ahmedabad. The city has magnificent mosques, gorgeous temples, ornate gateways and you can visit them all with 3 day Ahmedabad tour packages. Re-living the old royal charm of the Bhadra Fort, going through the historical collection at Calico Museum and attending spiritual sessions at the ISKCON temple, 3 day city tours give you all those opportunities.
The packages are optimised to make the best use of time and also ensure that you have a comfortable and hassle-free holiday in Ahmedabad. In a 3 day trip to Ahmedabad, you can visit all the top attractions of the city and experience the art and culture of Gujarat too.
Ahmedabad Places to Visit in 3 Days
Day 1 – Calico Museum of Textiles, Sabarmati Ashram, Hutheesing Jain Temple, Swaminarayan Temple, Adalaj ni Vav, Akshardham Temple
Day 2 – Dada Hari ni Vav, Auto World Vintage Car Museum, Sidi Sayyed Mosque, Jama Masjid, Jhulta Minar, Bhadra Fort, Teen Darwaja, Rani no Hajiro, Sabarmati Riverfront, Manek Chowk
Day 3 – ISKCON Temple, Sarkhej Roza, Science City, Sanskar Kendra, Kite Museum, Kankaria Lake, Law Garden
Top places to visit in Ahmedabad in 3 Days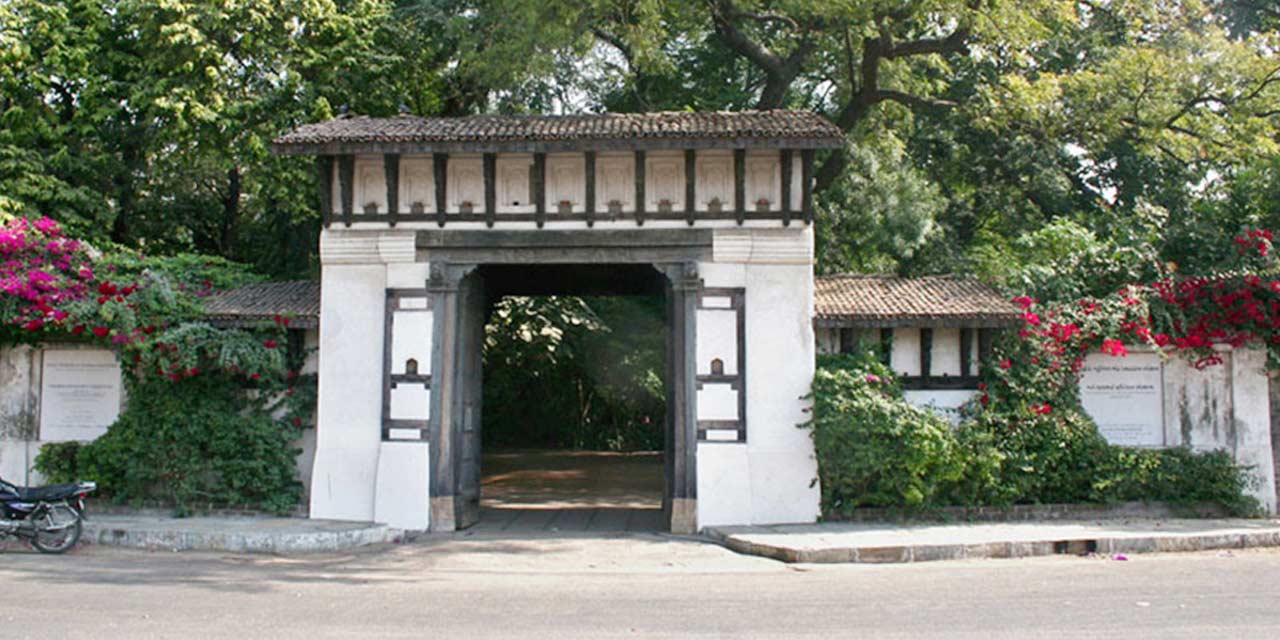 It has an exclusive collection of ancient textiles and fabrics which were in use from the 15th century to 19th century. From costumes, carpets and other royal items to decorative pieces for temple and miniature paintings, Calico Museum has them all. The museum also has artefacts, handicrafts and paintings, which were brought from different parts of the country.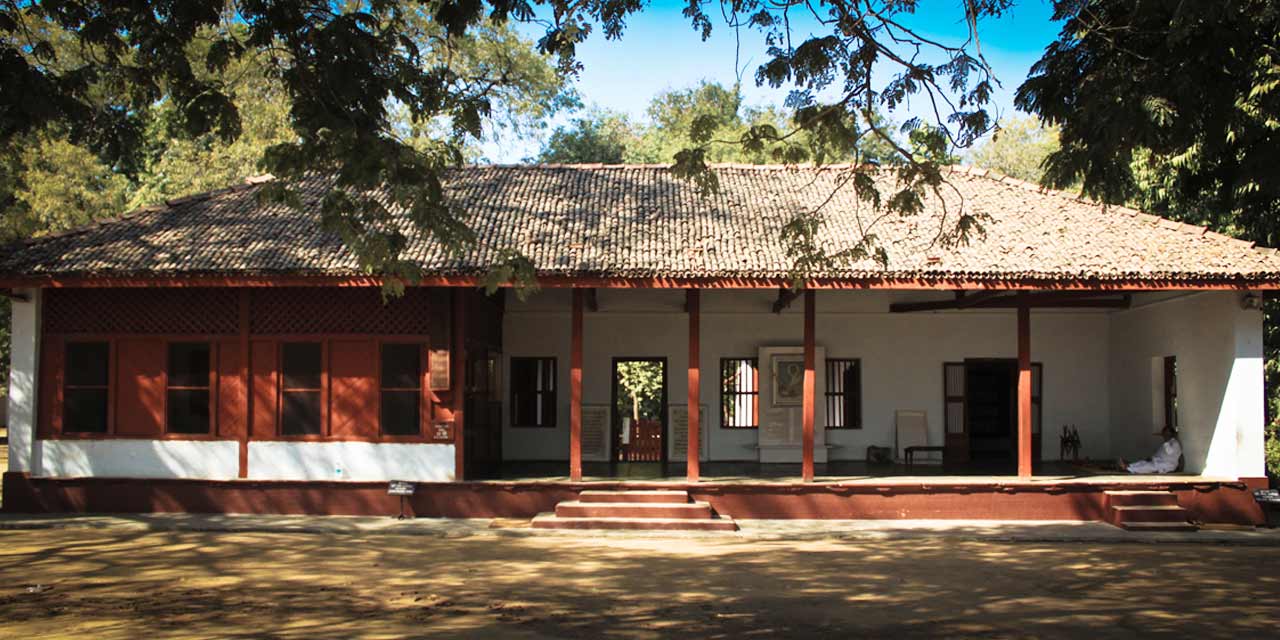 Sabarmati Ashram stands as a testimony to the role played by Mahatma Gandhi in the country's Independence. It's like a museum which contains numerous paintings and photos telling Gandhi's story. The library has a significant number of books related to his life and freedom movements. There, in his cottage – Hriday Kunj, you can also find some of his personal belongings at display.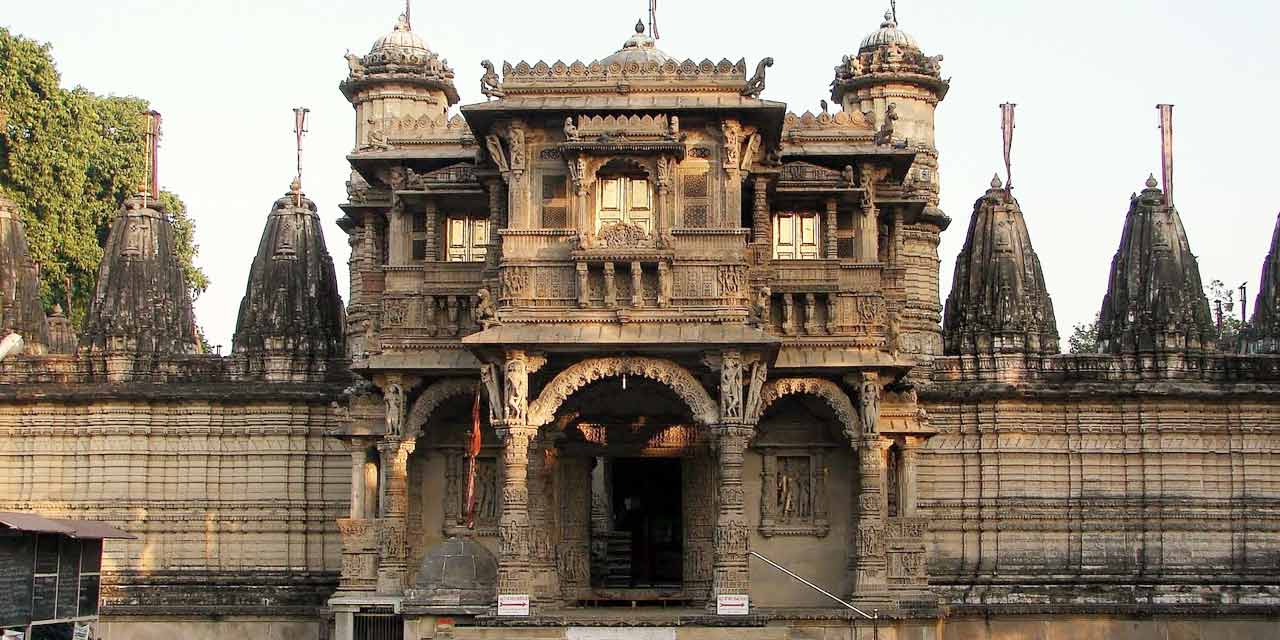 It is also known as Hutheesing Jain Derasar and is dedicated to the 15th Jain Tirthankara – Lord Dharmnath. Apart from the main temple, the courtyard has 52 beautifully carved shrines honouring different Tirthankaras. The temple complex also has a 78-feet high Manastambha, which is an impressive piece of architecture in itself.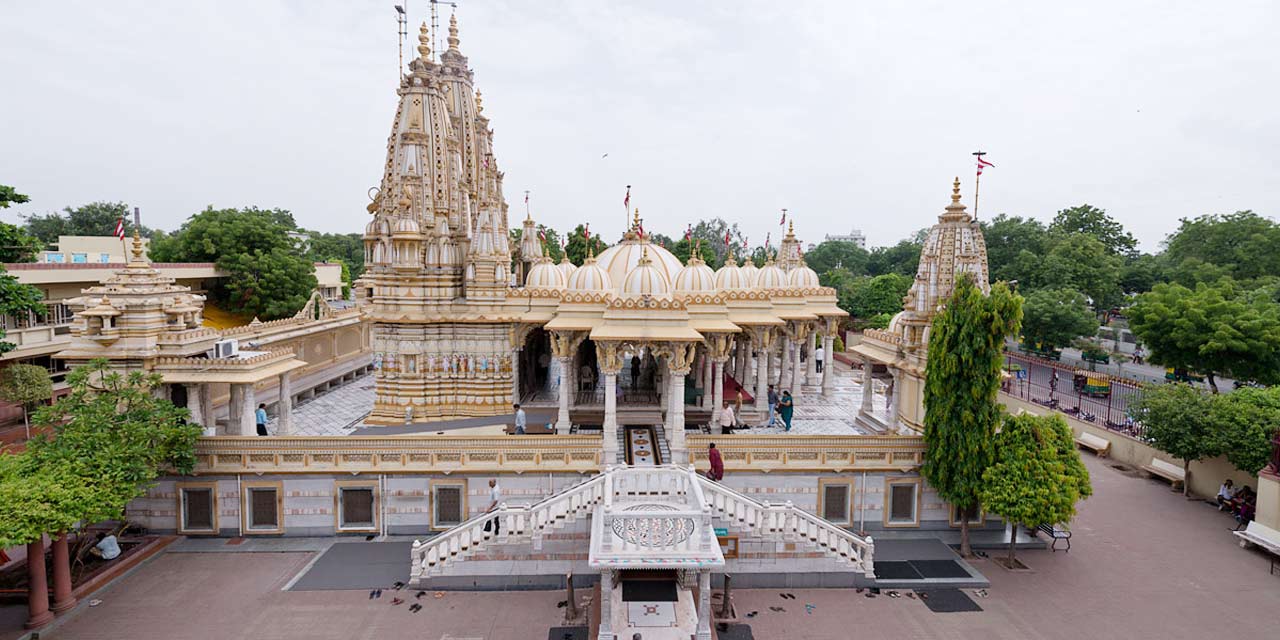 The temple is known for its architectural magnificence apart from its religious significance. Bright colours, widely used in Gujarati and Rajasthani culture, are found all over the interior and exterior of the temple. Pilgrims go there to get the blessings of Lord Nar Narayan, but it also has images of Dharma Dev, Bhakti Mata and Harikrishna.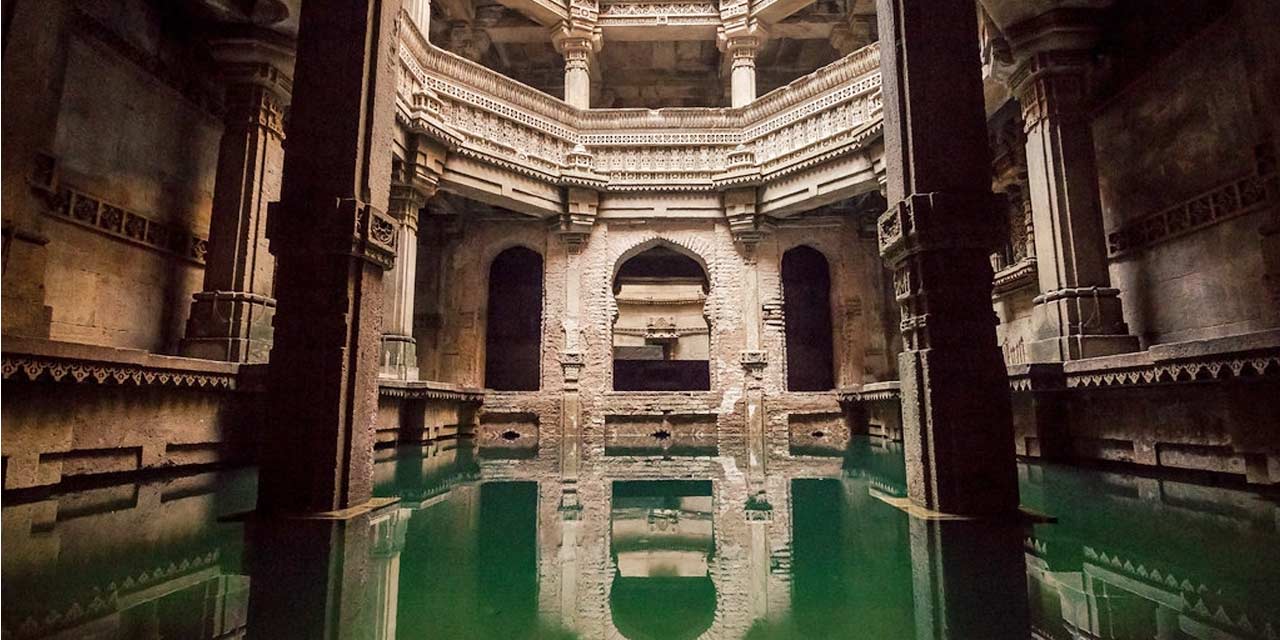 This stepwell used to be the source of water to villagers and travellers in its prime. But today, people visit this enormous five-storey structure to get awestruck with detailed carvings on the walls. Islamic style engravings blend seamlessly with different Hindu symbols and other depictions of day to day activities. Also, the temperature inside is lower than the surroundings.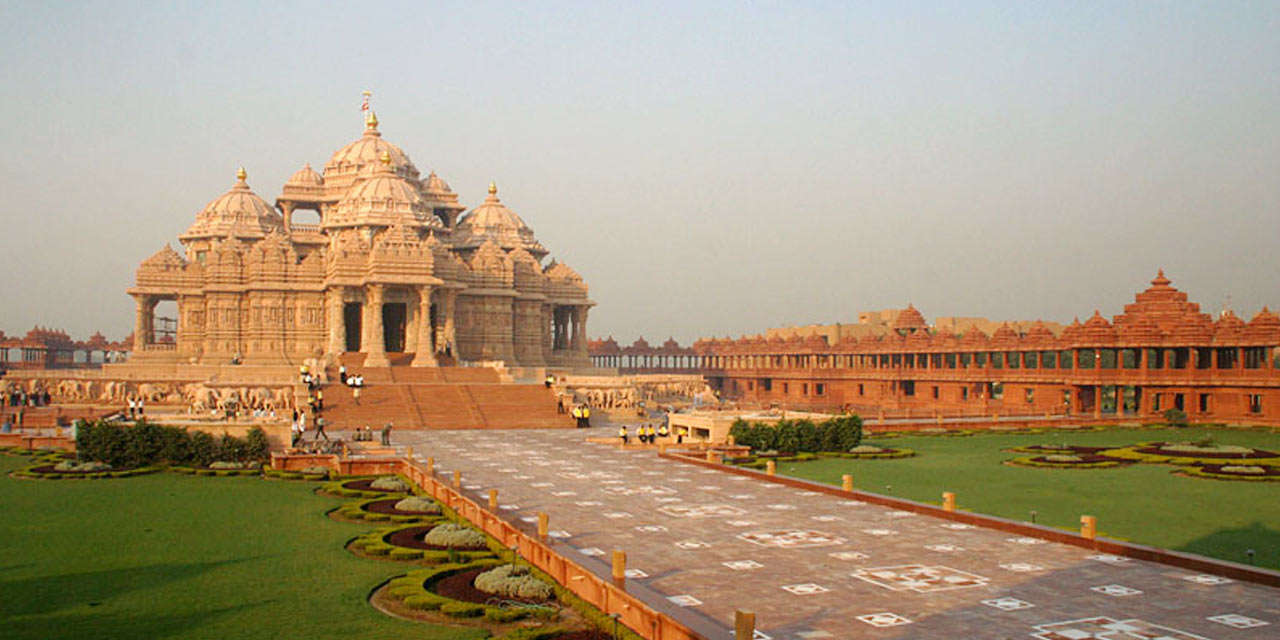 Located in Gandhinagar, about 25 km away from Ahmedabad, Akshardham Temple sprawls over an area of 23 acres. It is a place for education, enlightenment and entertainment, apart from a sacred site for Lord Swaminarayan. The walls and pillars of the temple and the halls are all covered with delicate stone carvings. Lush green lawns and gardens further add to its beauty.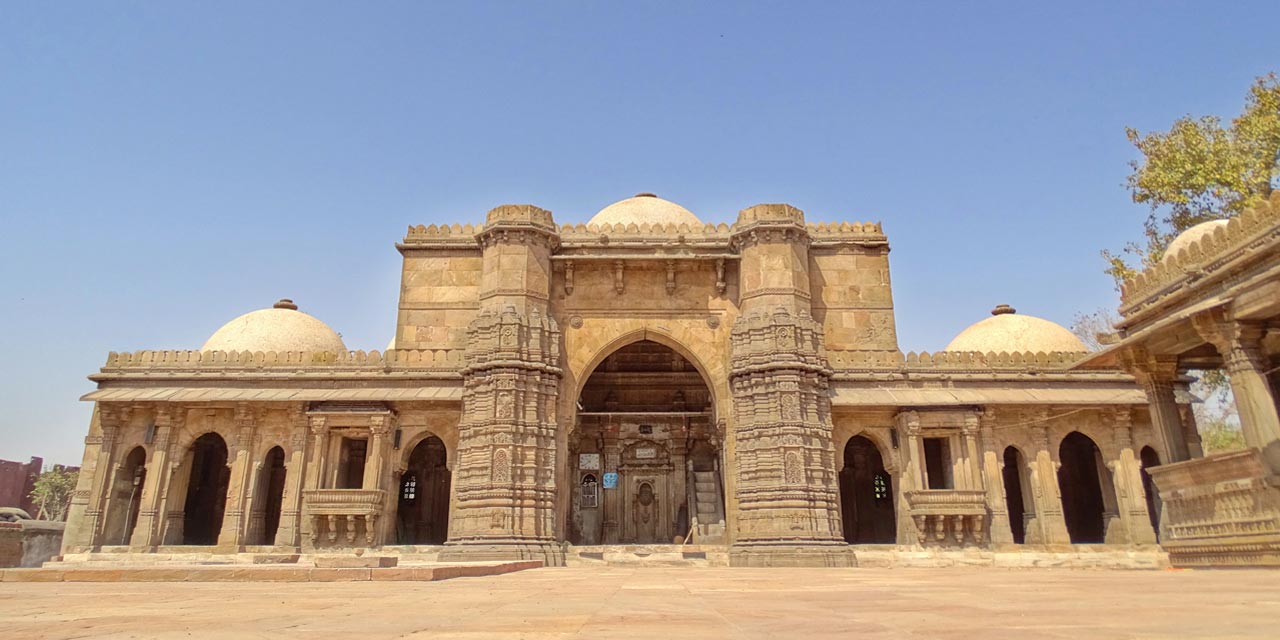 Dada Hari ni Vav is a seven-storey spectacular stepwell in Ahmedabad. The architecture is a mix of Hindu and Islamic styles. Columns, pillars as well as walls are carved with floral motifs and other traditional designs. Scriptures in Arabic and Sanskrit are also there on the walls.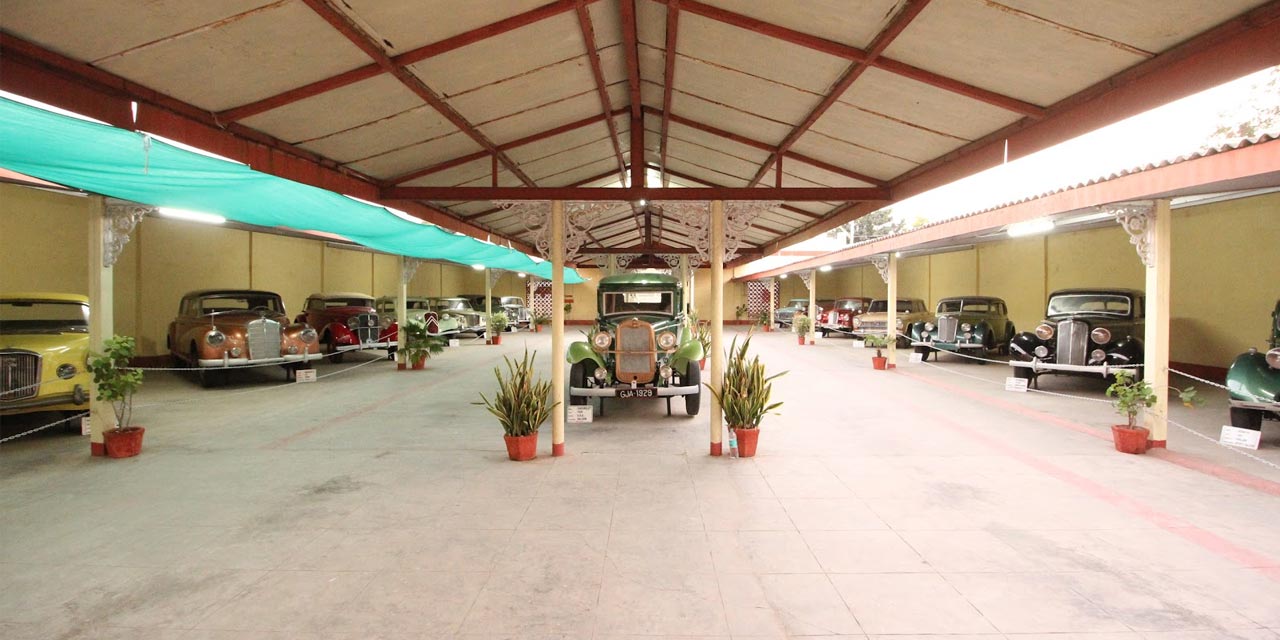 This museum is an enticing visit for kids and motor enthusiasts. It features an impressive collection of vintage cars belonging to rulers, royal families and other affluent personalities of the country. There are antique cars, utility vehicles and motorcycles from renowned brands like Cadillac, Mercedes and Rolls Royce.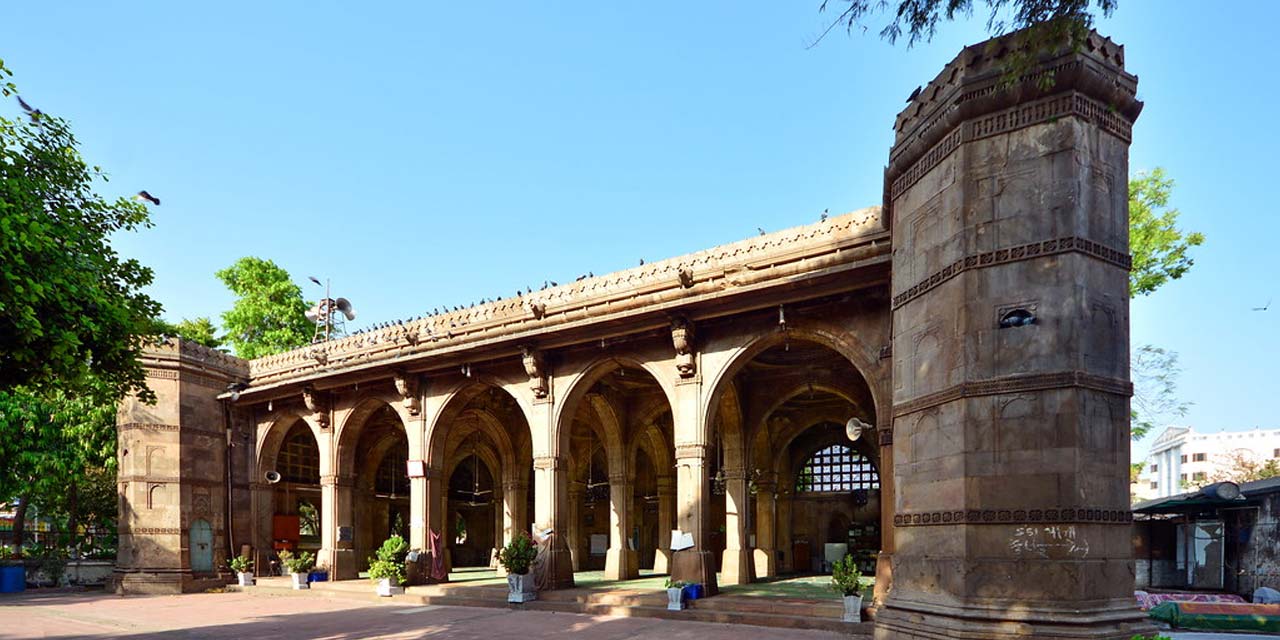 Sidi Sayyed Mosque has an influence of Indo-Islamic style of architecture and is known for the delicately carved windows and latticework on the sandstones. The most articulate of those windows displays tree foliage and its branches intertwining to form a mesh-like structure.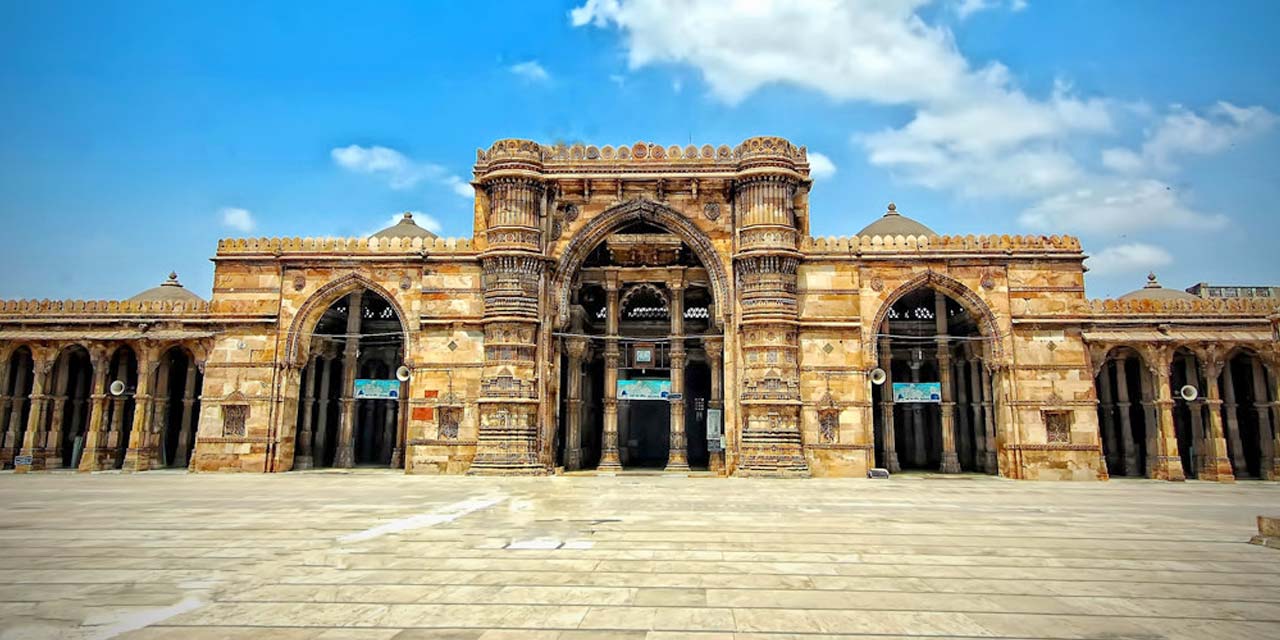 Jama Masjid is another sacred place in Ahmedabad known for its architectural grandeur. Constructed using yellow sandstone, the monument stands upon 260 intricately carved pillars. It has beautiful Islamic style decorations and elaborate Hindu and Jain carvings on the walls, pillars and domes. Near the mosque's entrance, lies the tomb of Sultan Ahmed Shah, his son and grandson.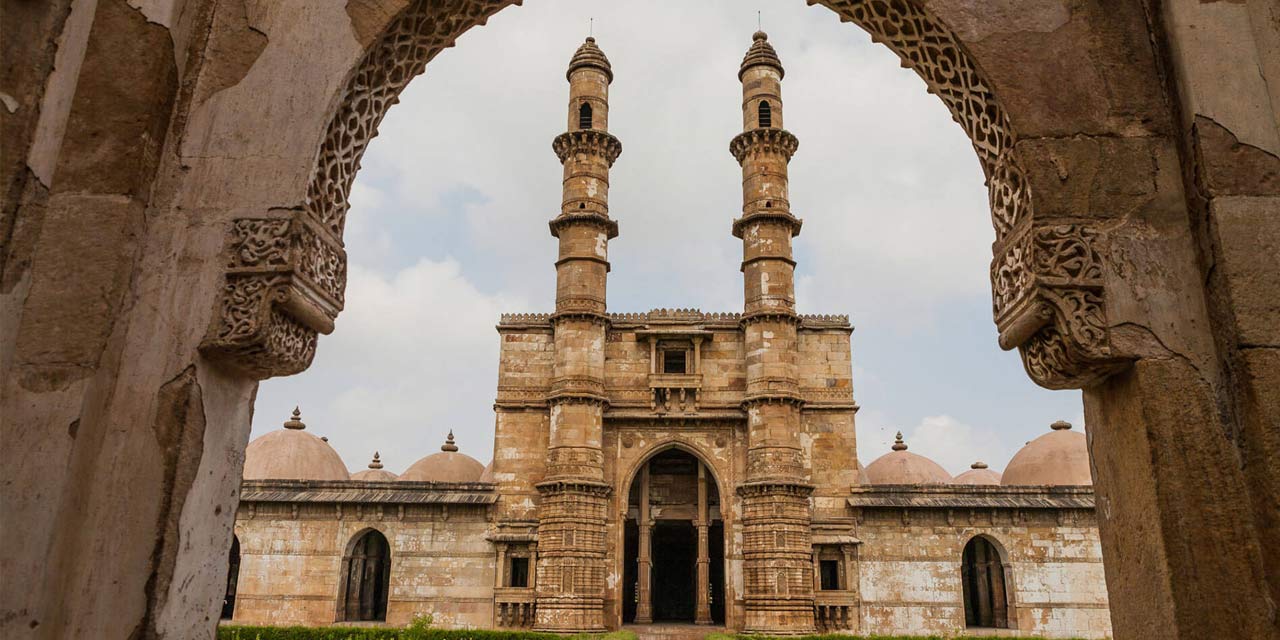 Also known as Sidi Bashir Mosque, Jhulta Minar is a 34-meter tall structure. Although much of this majestic construction has been destroyed, two minarets still remain. Those are connected by an archway. The interesting feature of these minarets is that both vibrate if you shake one of them, but the connecting passage remains still.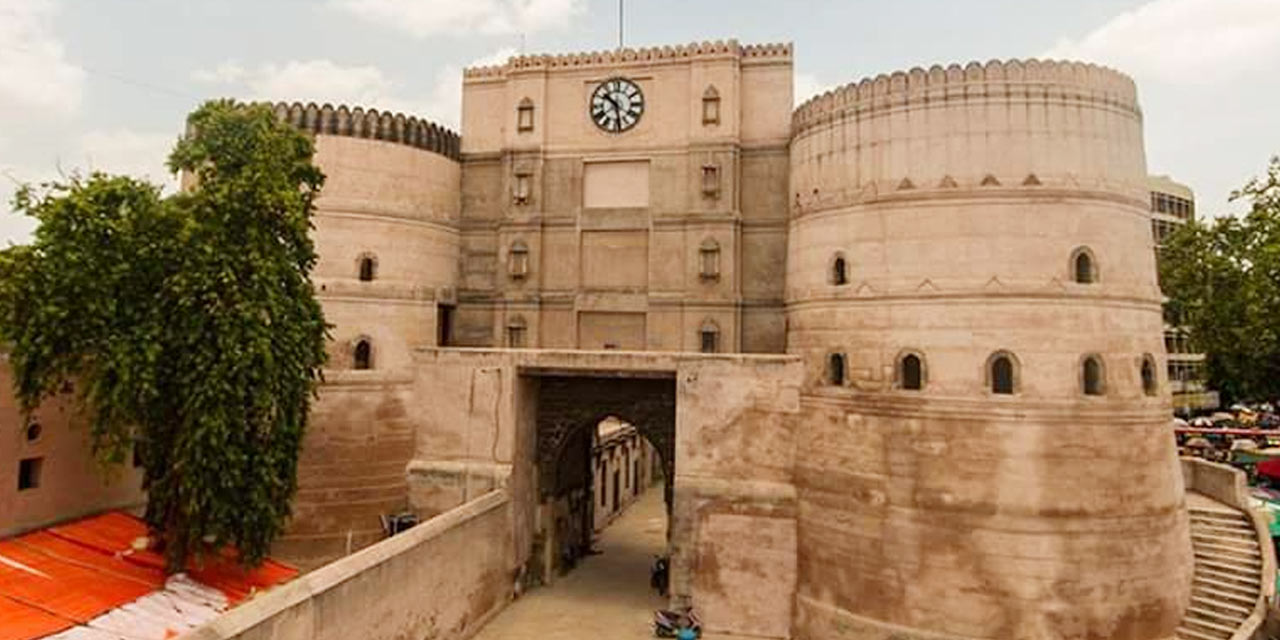 Spread over 43 acres, this fort served as the royal court during the reign of Sultan Ahmad Shah. It has got a long historical timeline to explore, which makes it an important place to visit in Ahmedabad. The fort complex consists of a palace, a mosque, an open courtyard and a temple of Bhadrakali for you to see. After the beautiful architectural construction by Ahmad Shah, Mughals improved it further.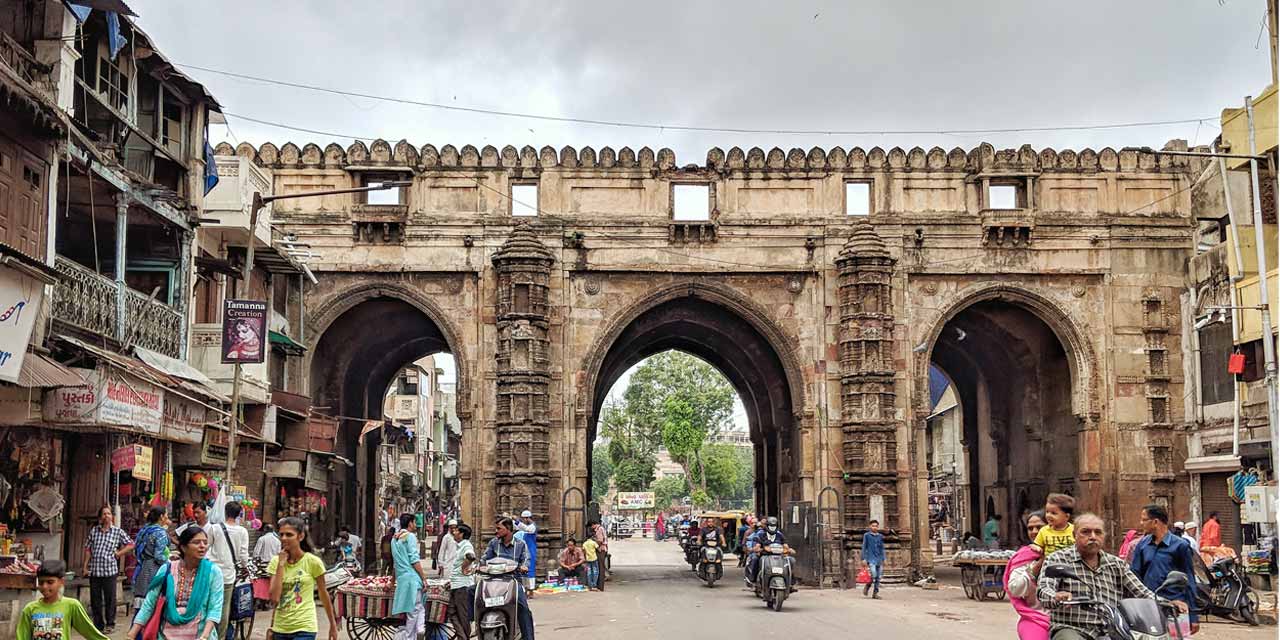 Teen Darwaja gateway used to be the east entrance for the historic walled city. During the royal reign, it led into the open courtyard of Bhadra Fort – Maidan-e-Shah. It has three arches and is 25-feet high.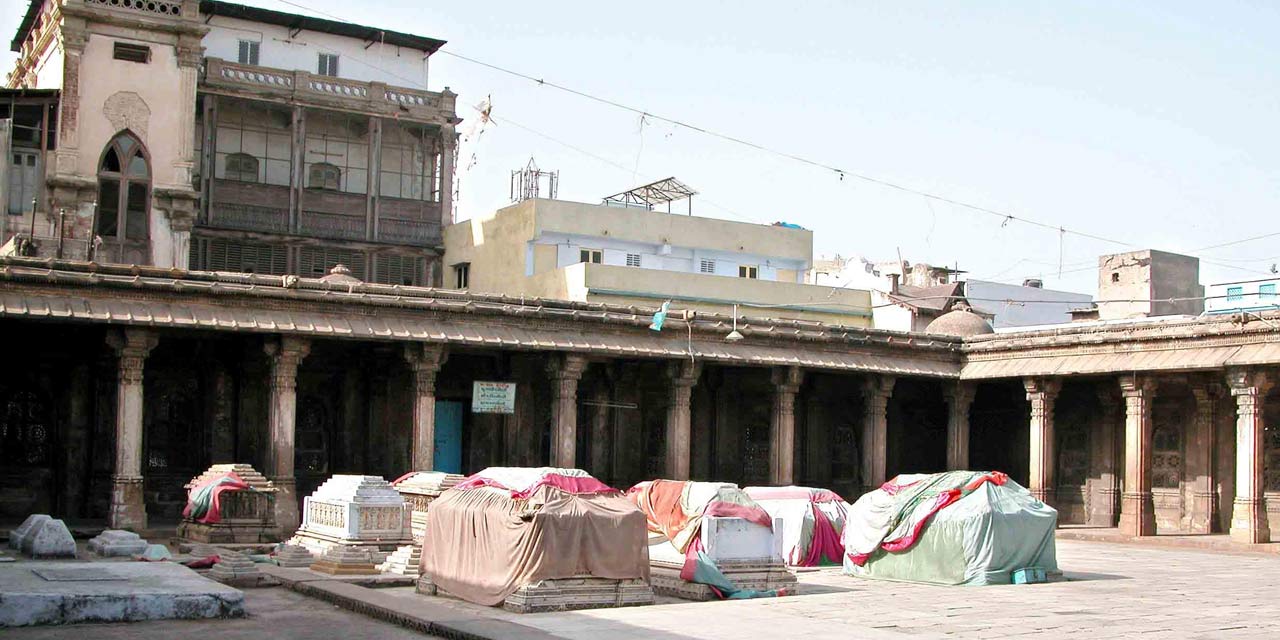 Rani no Hajiro lies across the road from Jama Masjid. An elegant gate leads you to an open courtyard which has eight tombs made of marbles. These belong to the queens of Sultan Ahmed Shad and other rulers who followed. The engraved designs aren't fully visible though, as the tombs are covered with brightly coloured clothes.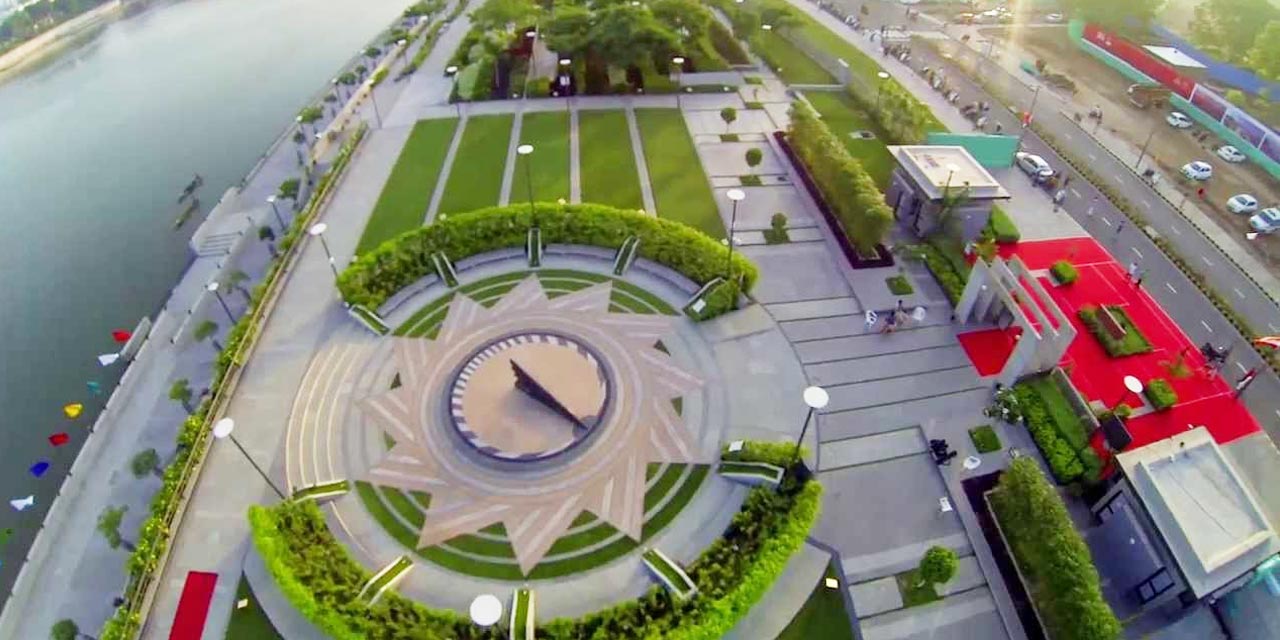 The 10 km long spectacular Sabarmati Riverfront on the banks of Sabarmati River is a combination of promenades and parks to spend time at leisure. You can go for cycling, check out the available water activities or spend time looking at Ahmedabad's cityscape. It also has plenty of street food corners around, selling local dishes and snacks.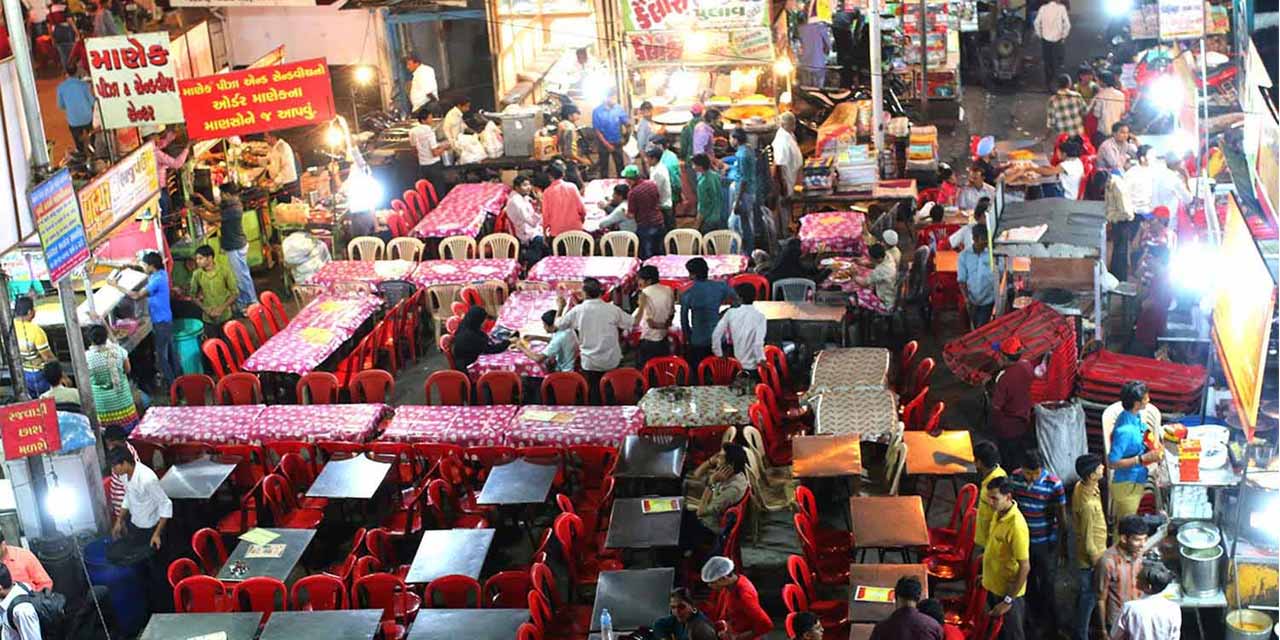 Manek Chowk is a square in Old Ahmedabad which is close to many tourist places which you can visit in 3 day Ahmedabad tours. It is a vegetable market in the morning but lined with jewellery shops later, during the day. However, it is known for the street food stalls which set up during the evening hours and are open till late at night.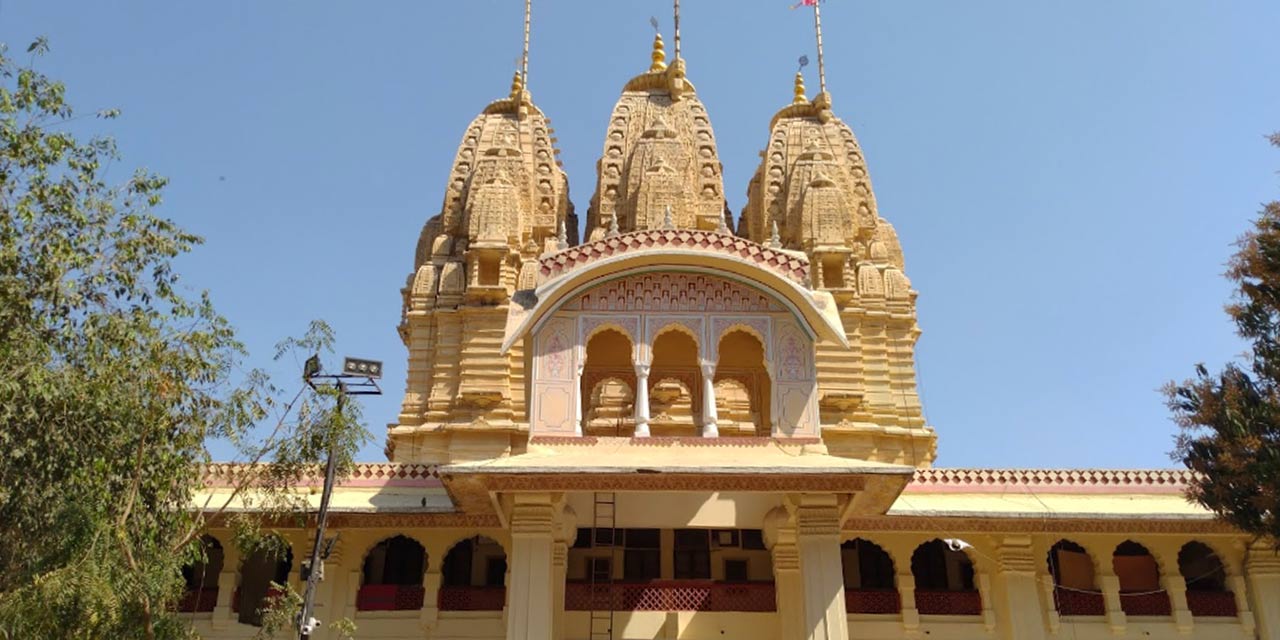 ISKCON Temple is known for its architectural beauty and tranquillity. It is dedicated to Radha-Krishna and has the idols of Rama-Sita, Nitai-Gauri and Hanuman too. The architecture of the temple is a beautiful mix of Gujarati Sompura and Rajasthani Khamira style, coupled with intricate carvings on walls and ceilings. The complex is spread over 4 acres and has gardens, fountains and lawns all around.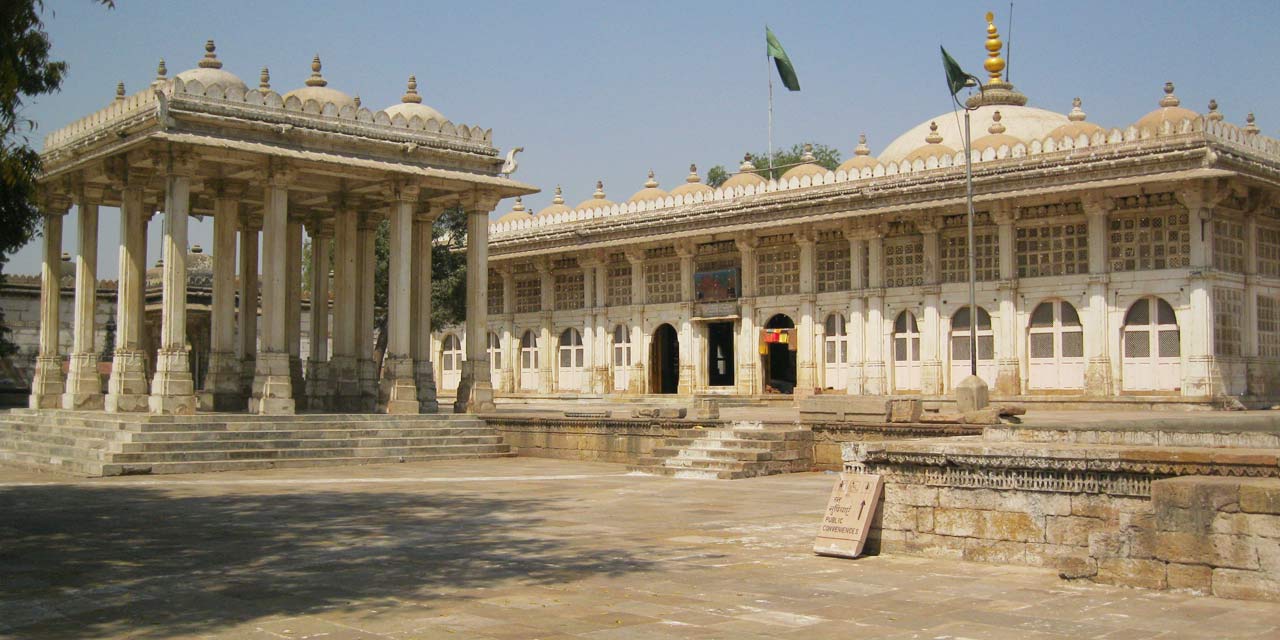 Sarkhej Roza is the tomb of a Sufi saint – Ahmed Khattu Ganj Baksh. The complex also has a small mosque, a palace and the tombs of Mahmud Shah Begada and his queen. The place is located in Makarba village and is also known as the Acropolis of Ahmedabad as the design loosely resembles Acropolis of Athens.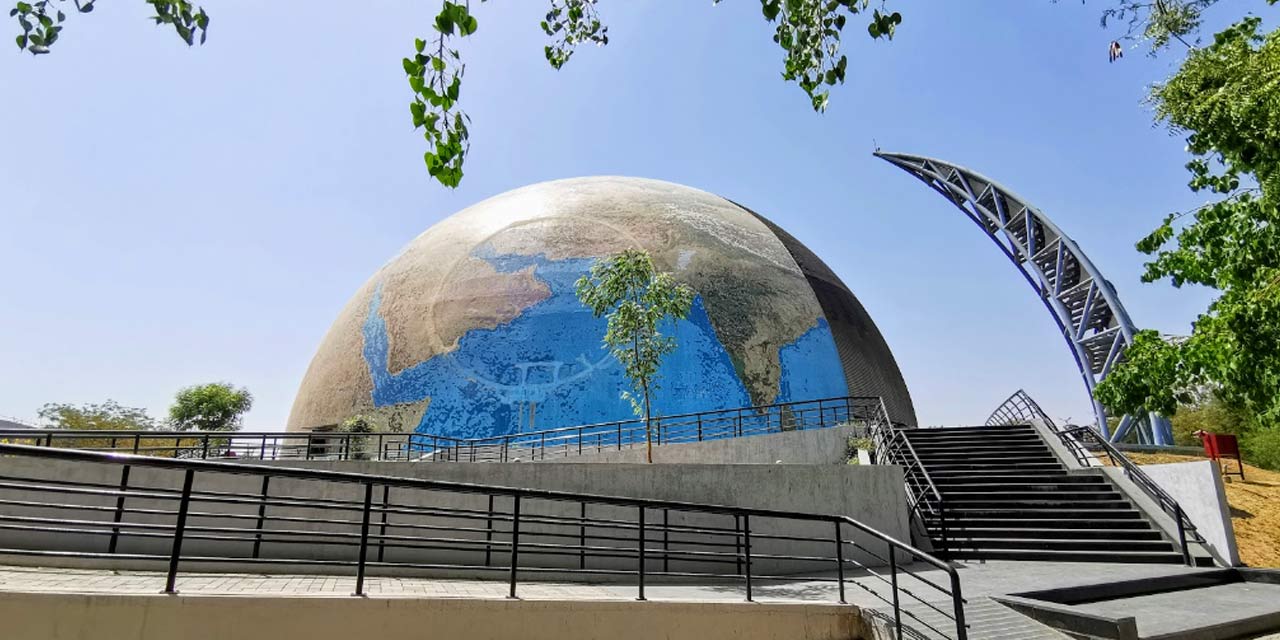 Science City is a centre for education in an entertaining way. It has a range of interactive and informative exhibitions, labs and activity corners segmented into different sections. There is an amphitheatre, Life Science Park and Hall of Science among others. The musical fountains dancing to rhythms are must-watch too.
Sanskar Kendra City Museum preserves the rich history and traditions of Ahmedabad. It is divided into various sections focussed on historical, political and cultural aspects of the city. Some of the artefacts and exhibits in the collection date back to the 11th century.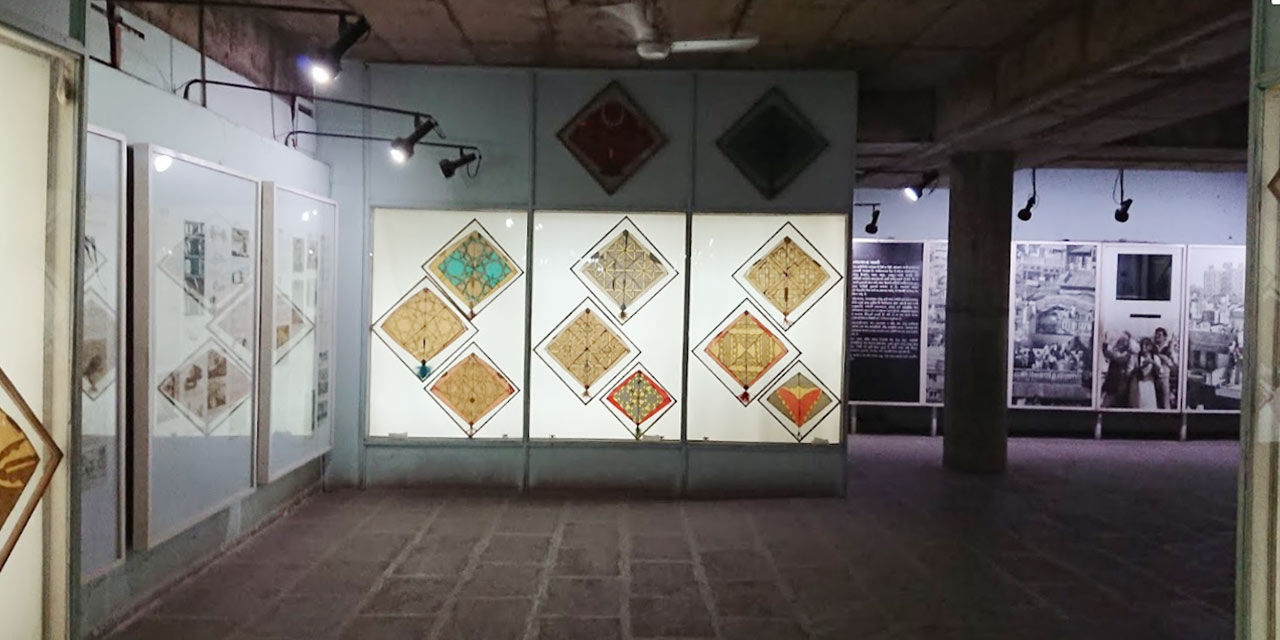 Also called Patang Museum, this museum is a part of Sanskar Kendra. It contains hundreds of kites in different shapes, sizes and colours. Other than that, Kite Museum also provides information about kite-making techniques and kite-flying traditions around the world.
Kankaria Lake is one of the biggest and most beautiful lakes in Ahmedabad. It has an amazing garden – Nagina Wadi, in the middle, which you can reach through a walkway. Kankaria Lake complex is an entertainment arena known for various fun rides and water activities.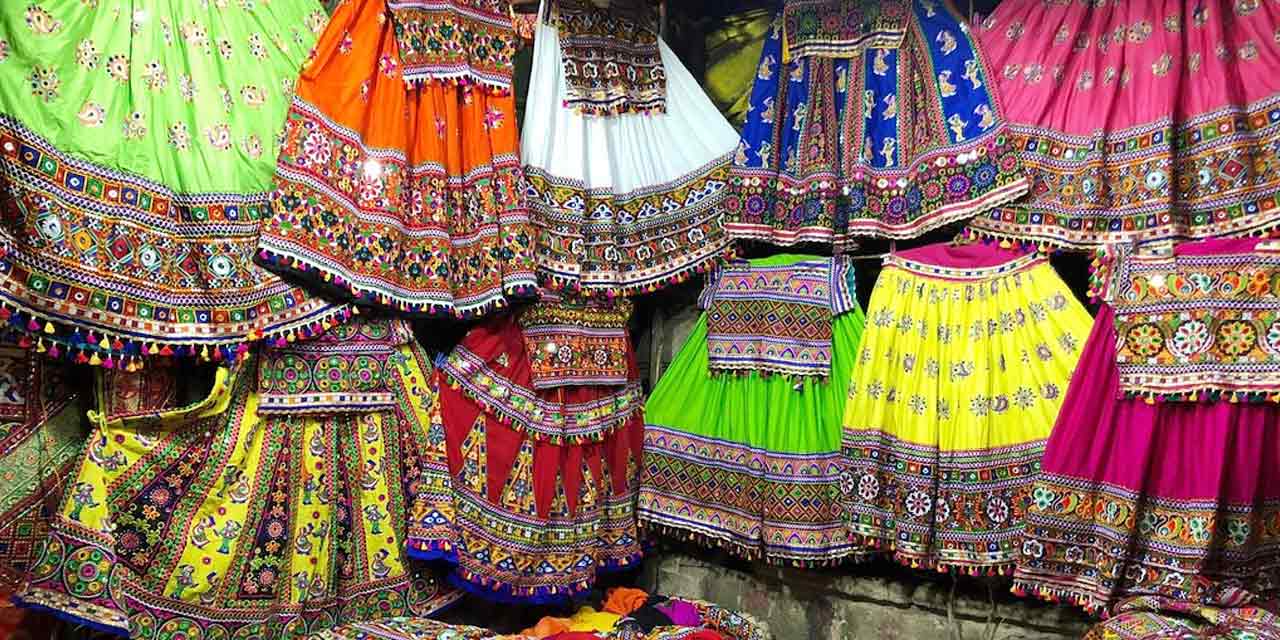 It is a public garden but is popular for the bustling market that goes live in the night. The market is a place to buy traditional Gujarati accessories, dresses and handicrafts. Apart from those souvenirs, you can also enjoy some exotic snacks and street food of Gujarat.
---
Ahmedabad Tourism, a division of Holidays DNA also offers all inclusive Ahmedabad Tour packages at budget friendly prices. You can also visit our Ahmedabad City Tour packages, Ahmedabad Local Tour packages and Ahmedabad Darshan packages pages and choose the package that suits you best. Make the best of your Ahmedabad tour by booking with us and have a memorable holiday experience.