Ahmedabad is one of the largest cities in Gujarat and one of the most beautiful ones too. Plan your 2 days in Ahmedabad with an itinerary that includes top places to see in the city. The city is a treasure trove of sightseeing locations which includes temples, mosques, tombs, old markets, gardens, and lakes. Also known as Amdavad, the city has a lot to offer to every kind of tourist: those who like to explore the history, those who love shopping and also those who wish to spend some time enjoying the scenic beauty.
There are so many places to visit in Ahmedabad and near it that you must spend some time planning your two days in Ahmedabad. A two day trip to Ahmedabad should have all the top attractions of the city and near the city in your list like Jama Masjid, Swaminarayan Temple, Bhadra Fort, Adalaj Stepwell, Lothal, Sabarmati Ashram, and Kankaria Lake, to name a few. Spend your two days in the city letting your eyes feast on the architectural wonders of the city. We have a list here of the top places to visit in Ahmedabad which includes temples, mosques, tombs, and even dinosaur parks!
Top Places to visit in Ahmedabad in 2 Days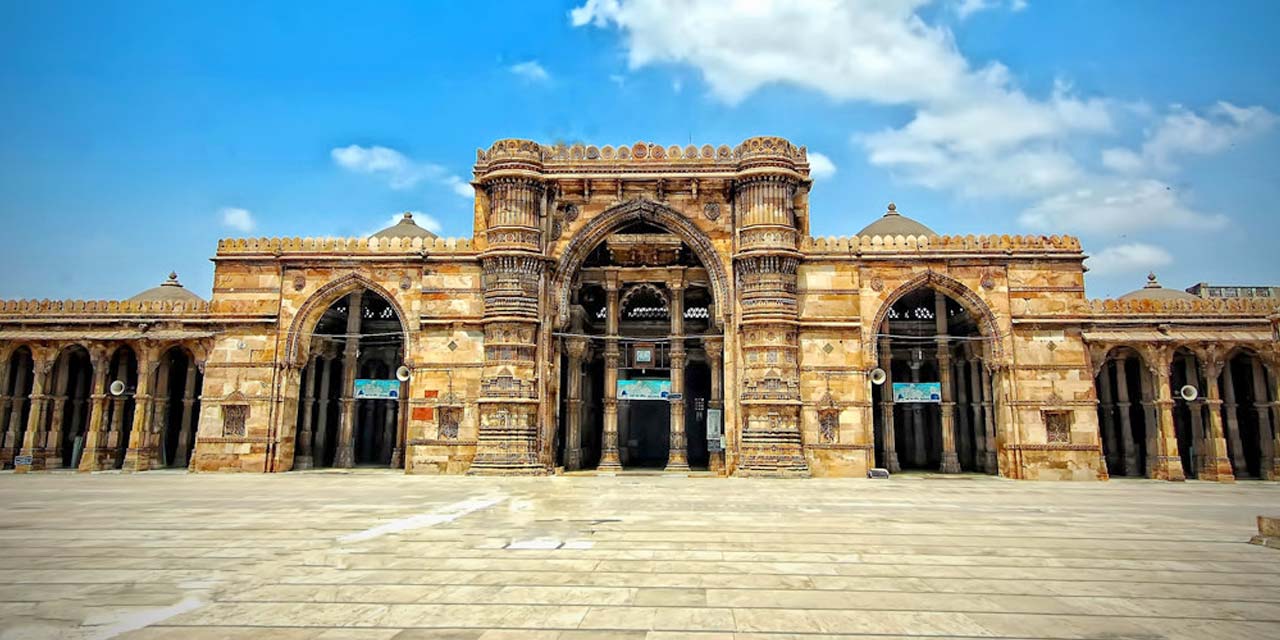 This mosque was built by Sultan Ahmad Shah in 1424 and this historical delight still manages to impress visitors with the magnificence of its architecture. Also known as Jami Masjid and Jumma Masjid, it is the highest watermarked mosque design in the west of India. The yellow sandstone building of this mosque is a seamless blend of Hindi and Islamic style of architecture. There is a wide courtyard in the mosque which is still used for offering namaz and the mosque doors are closed at that time.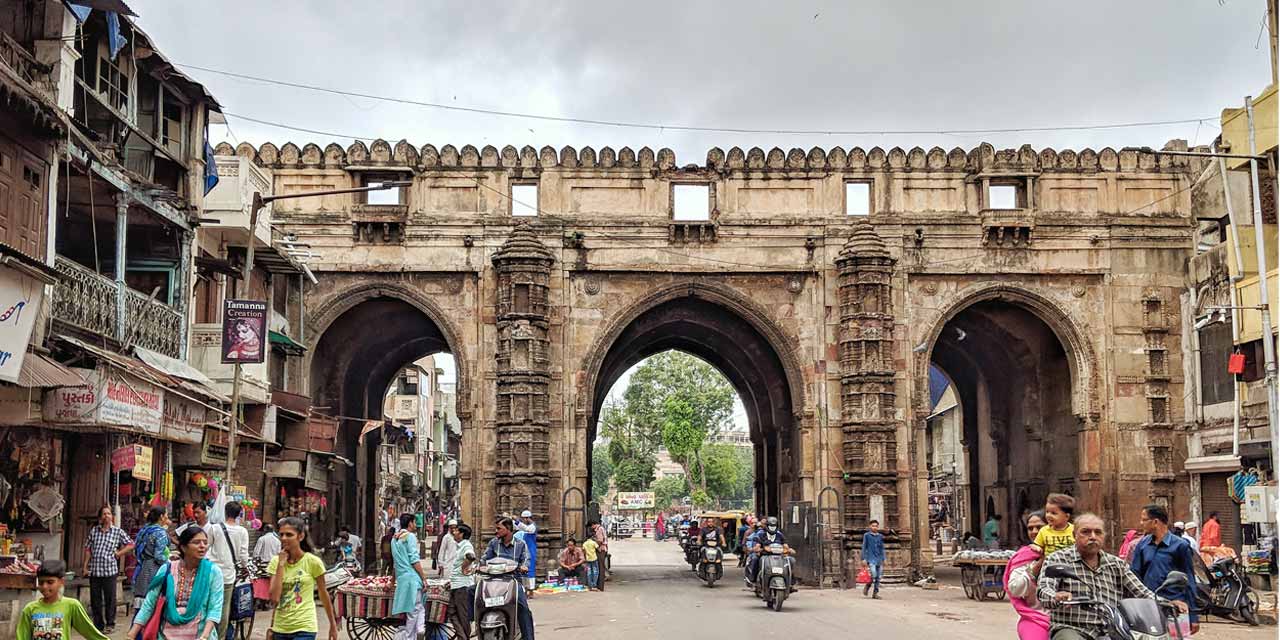 Teen Darwaza is quite close to Jama Masjid and is an example of architectural excellence. It has three doorways with intricately carved columns and one of the inscriptions in Devnagri script on the doorway was carved under the rule of Maratha governor Chimnaji Raghunath, who decreed and declared equal rights for women in the inheritance of ancestral property.
This doorway is to the east of Bhadra Fort which must also be on your list of places to visit in Ahmedabad.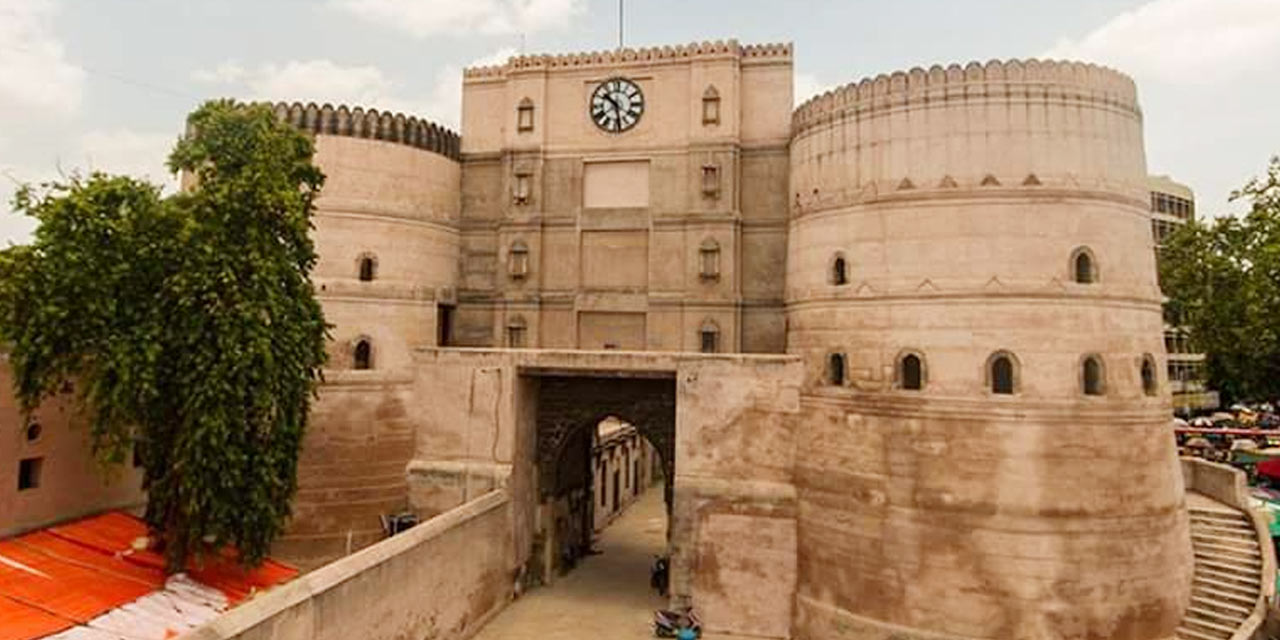 Bhadra fort has a temple of goddess Bhadra Kali and it is believed that the prosperity of the city can be attributed to this fort. Legend has it that during the rule of Sultan Ahmad Shah, Goddess Lakshmi had entered the fort and had blessed him that the city he has founded shall always remain prosperous. The people of Ahmedabad still recount stories of how there are hidden stashes of riches in the fort.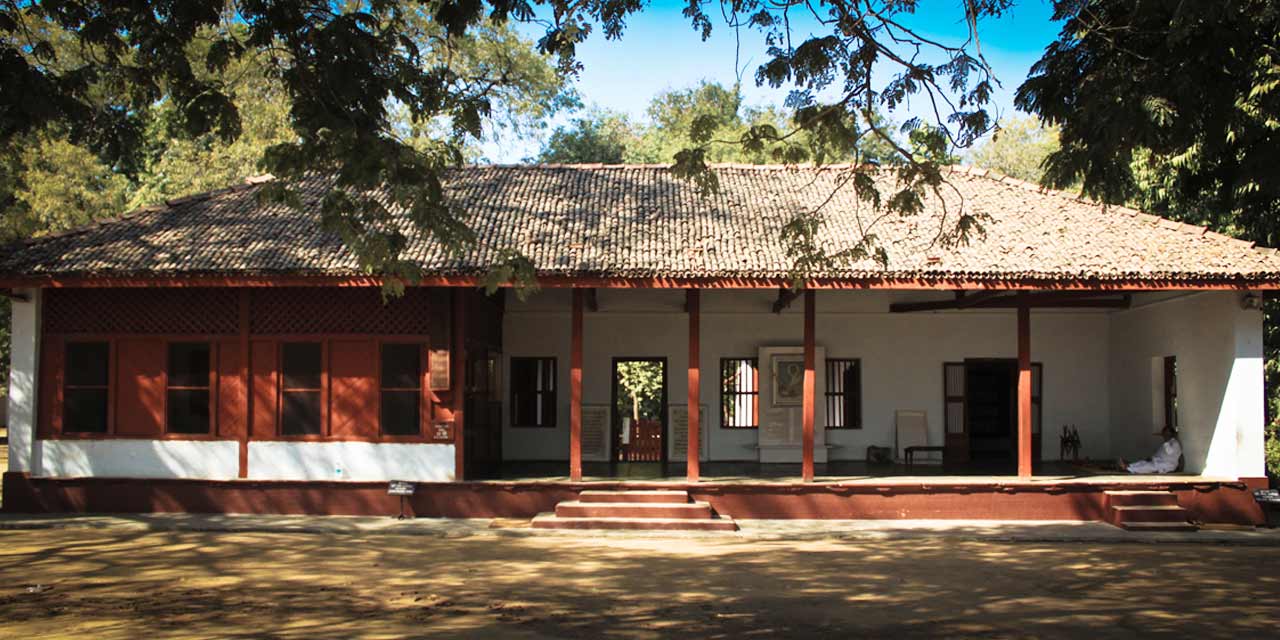 If tranquility could be given a name, Sabarmati Ashram it would be, for the place is symbolic of everything serene and peaceful. This ashram was home to Mahatma Gandhi and his wife for several years and it was from here that the iconic Dandi March had started. After returning from South Africa, Mahatma Gandhi had set up this ashram for pursuing his love for animal husbandry, agriculture, and khadi. The ashram will take you through his life through pictures, documents and life objects associated with him.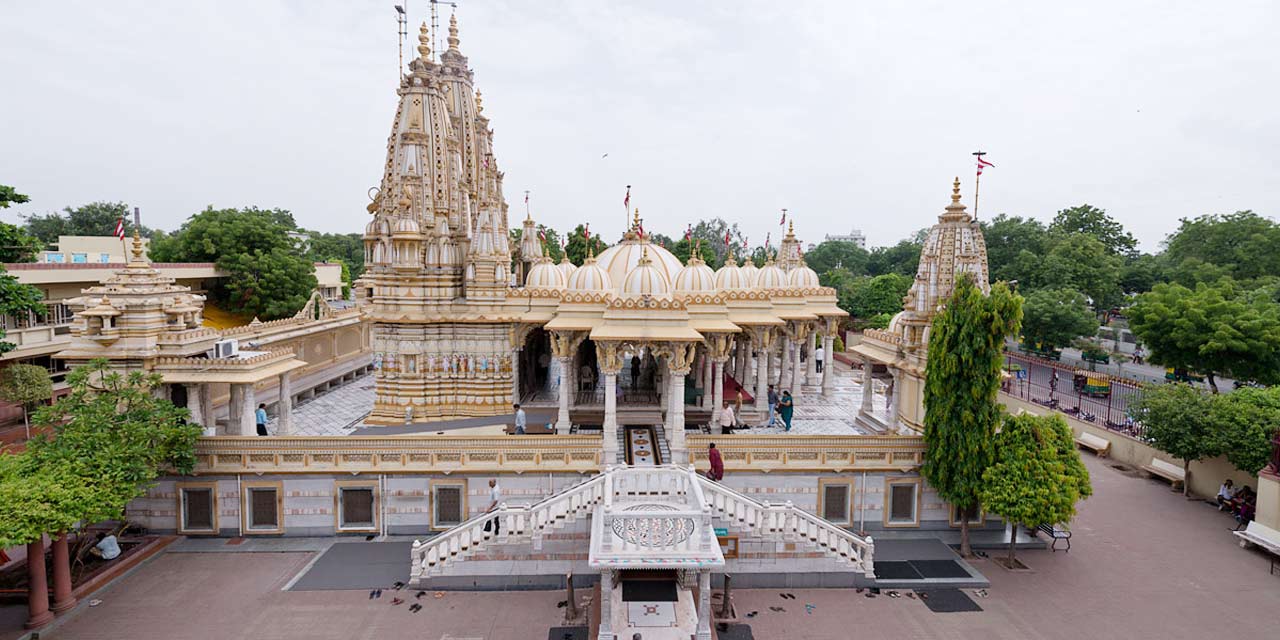 The grandeur of this temple will mesmerize you to no end. It is one of the first Swaminarayan Temples of the country and is one of the grandest too. Milky white exterior of the temple built in a style that seamlessly incorporates a traditional temple design with a modern touch is amazing. This temple is also home to the revered Nar Narayan Gadi, and it is one more reason for devotees flocking this temple. The main sanctum of the temple has the deity of Narayan Dev along with those of Radhakrishna Dev, Dhramadev, Bhakti Mata and Harikrishna among other deities.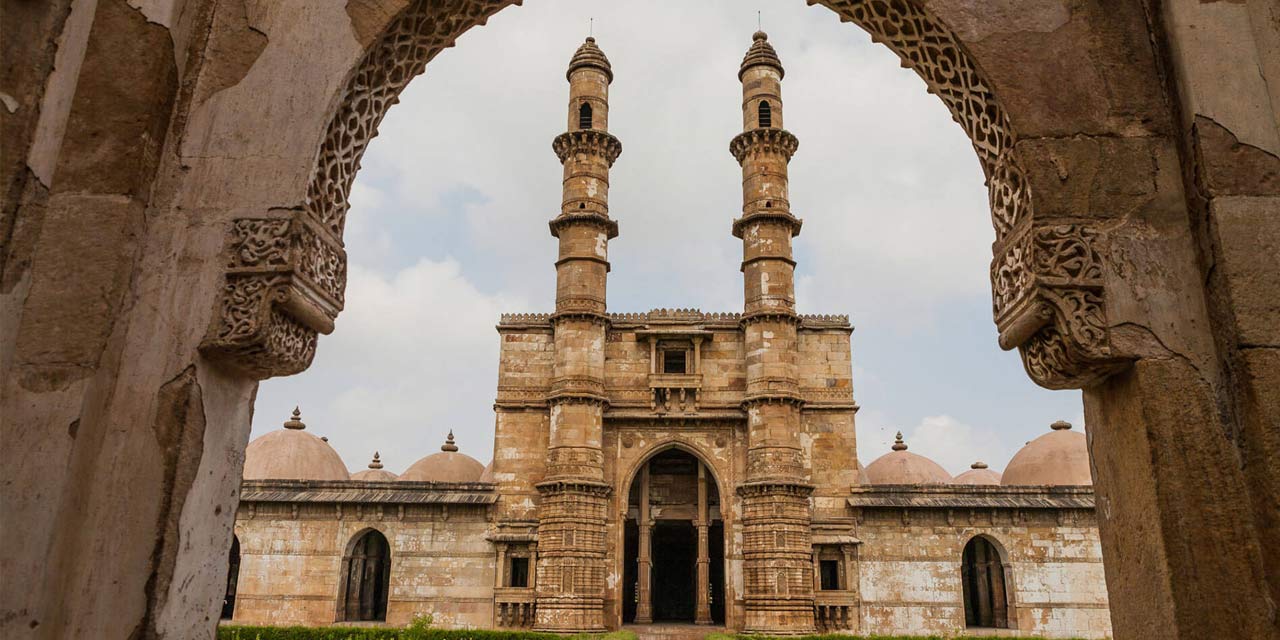 You must visit this place not just for its structural beauty but for the element of mystery attached to it. There are several pillars or minarets here and when you shake one minaret the others start shaking too within a few seconds despite there being no connection between them. The elaborate carvings on these minarets show the skills of the artisans of the 14th century.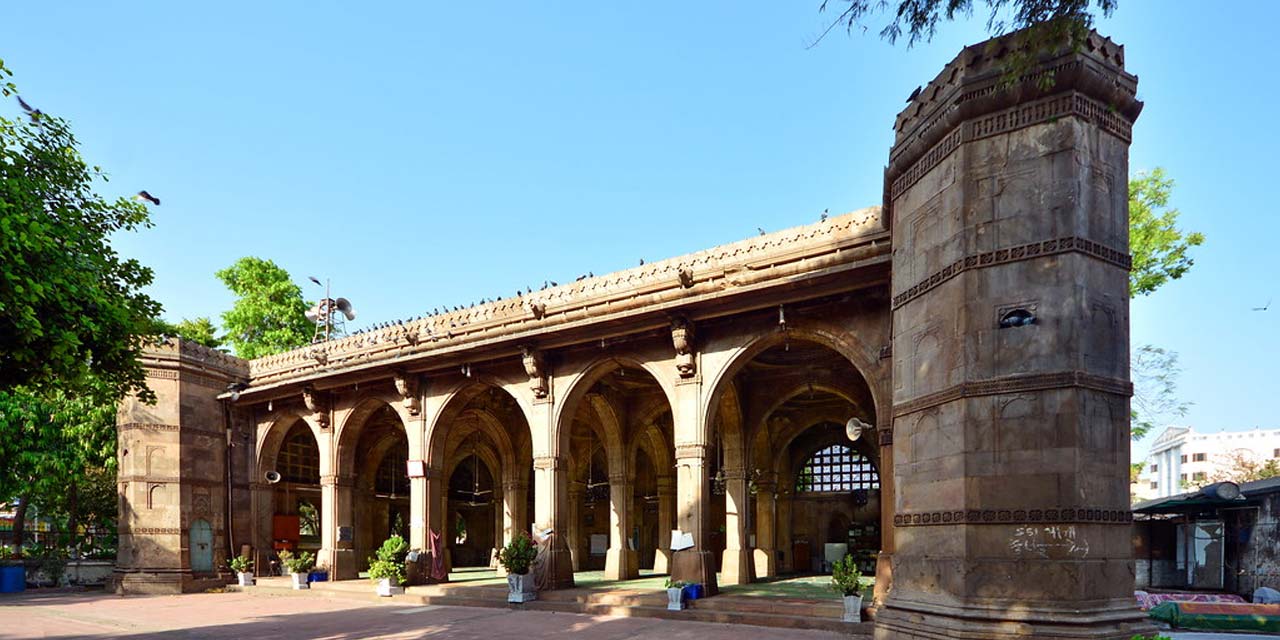 You must have seen the pictures of this mosque in several travel magazines and coffee table books as it is not just visited by tourists but also photographers. The windows on this mosque are made up of very fine latticework also known as jali work. Beautiful carvings of intertwined palm trees on the stone slabs at this mosque are truly a work of art.
It is not just a lake but a whole host of adventurous and fun-filled activities rolled into one. The lakefront was developed a few years back and it is now a popular spot for the people of the city. There is a jogger's track where you can enjoy the beauty of the calm water of the lake. You will find a lot of eating joints here like Nagina Wadi which is a garden-themed restaurant.
Kankaria Lake has a lot of water activities that you can indulge in like boat riding and jet skiing. Some other options that you may consider, depending on the time you wish to spend here, are Kamala Nehru Zoo, Science City, balloon safari, toy train, and an amusement park. The lake is a complete entertainment package for the entire family. Evenings here can be enjoyed watching a laser and light show.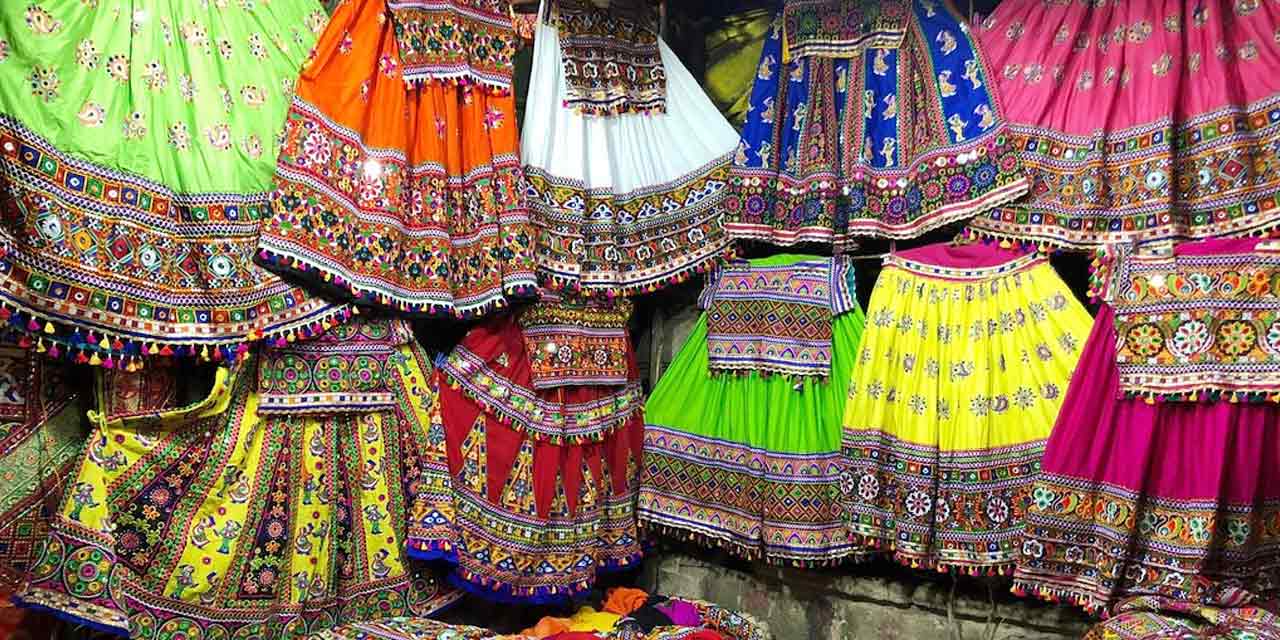 When night falls and you are done with sightseeing for the day you can head to this famous night market of Ahmedabad. You are spoiled for choice as you see rows upon rows of colorful traditional Gujarati attire and jewelry on stalls. It is the perfect place to shop for Bandhani sarees, handicrafts and souvenirs at reasonable prices.
Some other options that you can consider adding on to this list are Sardar Vallabhbhai Patel Museum, Calico Museum of Textiles, Hatheesingh Jain Temple, Vastrapur Lake, Sarkhej Roza, Rani no Hajiro and Dada Hari ni Vav.
Places to visit near Ahmedabad
At a drivable distance from Ahmedabad are some attractions that can easily be visited by you on the second day. One day of your stay in Ahmedabad can be spent exploring the places with the city while the next day can be utilized in visiting these places which are at a short distance from the city.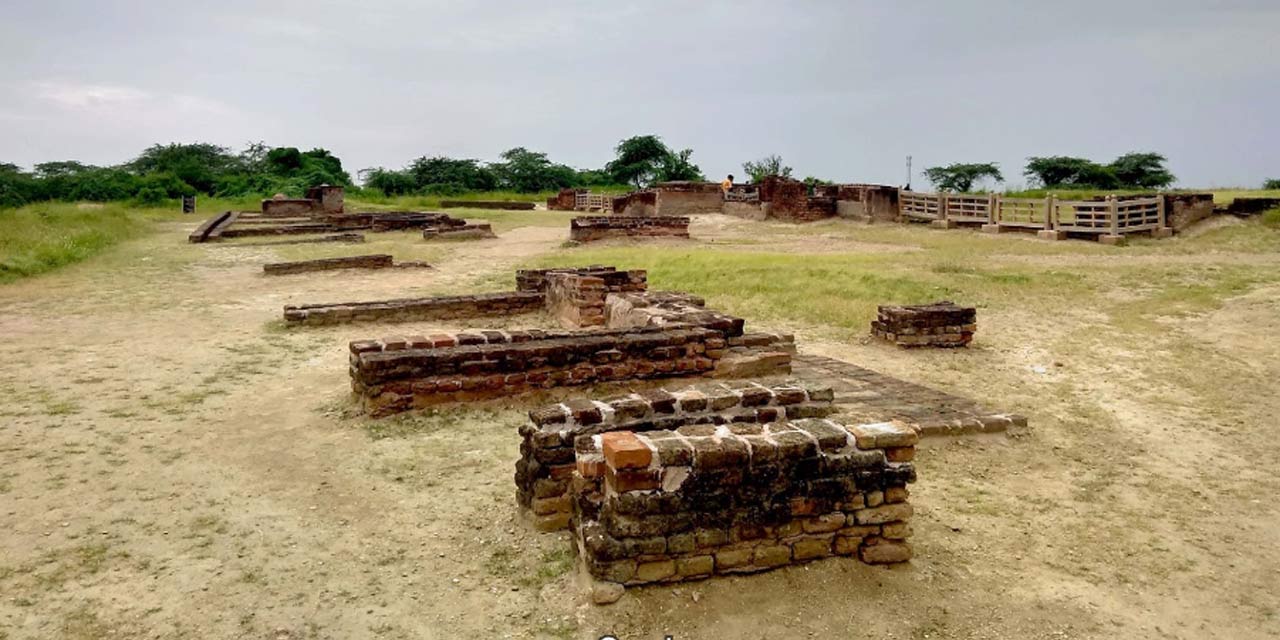 If you are a history buff this place will be right up your alley. Referred to as the Dead Man' City by archaeologists and historians, Lothal is an Indus Valley Civilization site. It is located along the dried up region of Sabarmati River and dates back to at least 4500 years. Lothal is believed to be the link between this part of the Indus Valley Civilization and that in the Mesopotamia region. The ruins include a bead factory and a dockyard which indicates that Lothal used to be a trading hub. You can visit this dockyard, the excavation site and the museum here.
Distance from Ahmedabad- 78 Km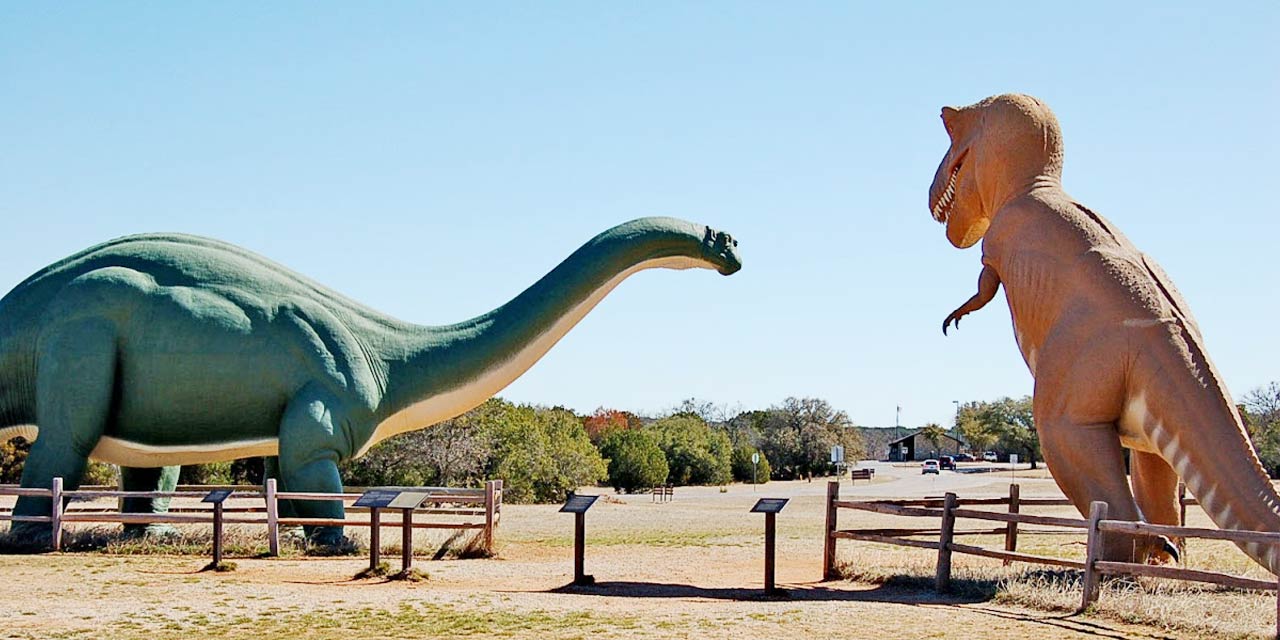 If you are visiting Ahmedabad with kids or are a kid at heart yourself then Balasinor must be on your list. Balasinor is home to the Dinosaur Fossil Park which is India's first dinosaur museum and Fossil Park. Balasinor has an open fossil park with egg fossils but the museum is allocated at Raiyoli village which is a short distance from there.
Also known as India's Jurassic Park, it was set up in the year 1980 and the egg fossils found here are one of the best-preserved fossils in the world. The open park has life-size statues of several dinosaur species while the museum has several exhibits giving you a detailed insight into the cretaceous era.
Distance from Ahmedabad- 88 Km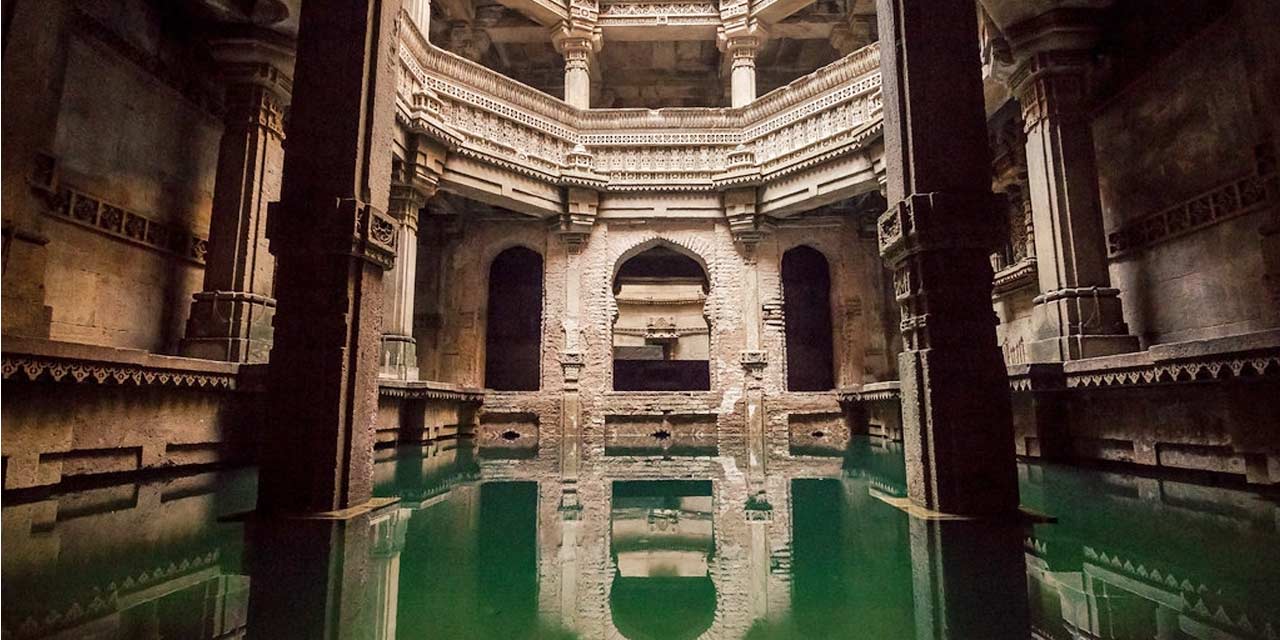 The state of Gujarat has several stepwells which were used to store water and served as a resting place for travelers. With modern-day plumbing taking over the city, these stepwells dried up eventually but what remained intact was their charm and mystique beauty. One such stepwell which should be a part of your two-day visit to Ahmedabad is Adalaj Stepwell which was built in 1948.
Adalaj village, where this stepwell is located, is 4 km south-west of Gandhinagar and can be easily traveled to from Ahmedabad. The intricate carving on the pillars and exemplary masonic finesse are what make this step well so popular. Though this step well dried up several years ago, you can still feel that the air inside is quite cool and soothing.
Distance from Ahmedabad- 23 Km
How to Reach Ahmedabad
Sardar Vallabhbhai Patel International Airport which is located around 14 km away from the city center, is connected to all major domestic and international destinations. There is excellent connectivity between Ahmedabad and major Indian cities through roads and railway networks.
---
If you are visiting Ahmedabad for a short duration of time and want to make the most of your trip, you can choose from our Ahmedabad Darshan packages, 1 day Ahmedabad City tour packages or Ahmedabad local sightseeing packages.
We at Ahmedabad Tourism, a division of Holidays DNA have designed all-inclusive Ahmedabad tour packages according to your budget, preferences and duration of the visit. In addition, you can also go through our list of top car rental companies in Ahmedabad for hiring a private vehicle at competitive prices. To know more about our packages and other deals, reach us out by filling the Contact Us form.