Situated on the banks of Sabarmati River, Ahmedabad is the commercial and cultural hub of Gujarat. It has been nicknamed "Manchester of the East" because of its textile mills. It is India's first UNESCO World Heritage City. Ahmedabad is a centre for educational and religious tourism too.
From beautiful temples to admirable mosques and intriguing museums to majestic forts, the city has a lot to offer. You can visit all the places with a customised Ahmedabad darshan package offered by Holidays DNA. These Ahmedabad city tours are best optimised to the available time, and you won't miss visiting any of the top places.
Ahmedabad Darshan – Top Sightseeing Places in Ahmedabad to Visit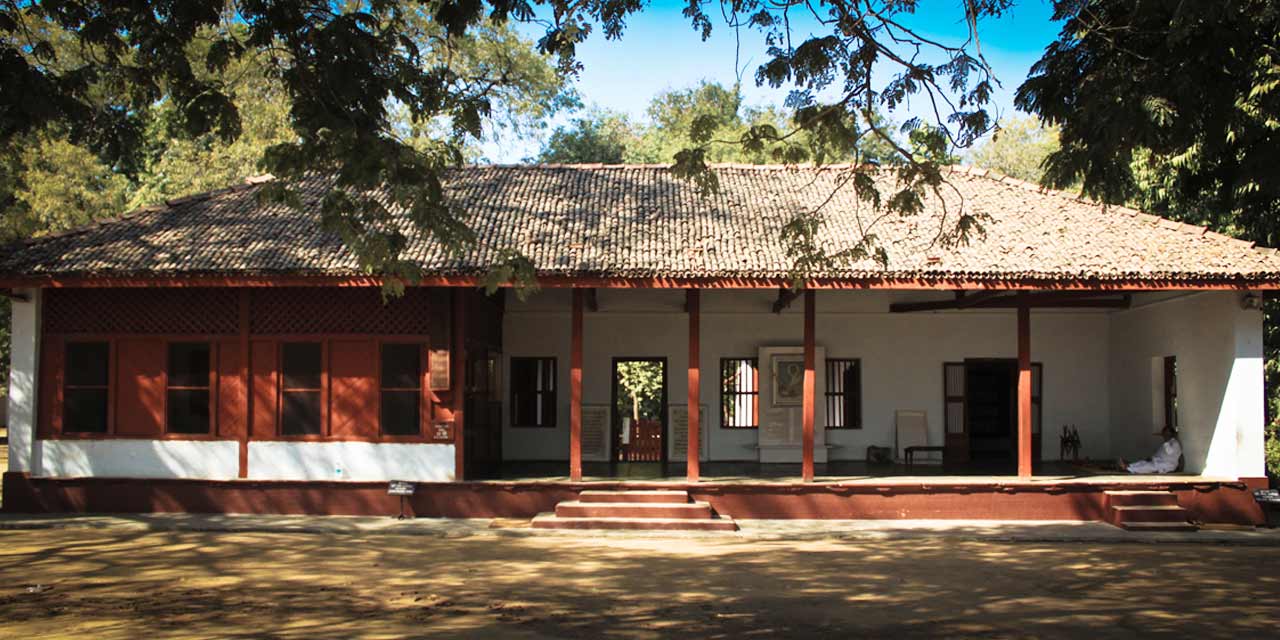 Sabarmati Ashram had been the residence of Mahatma Gandhi from where many freedom movements started. And it is one of the must-visit places included in Ahmedabad darshan tours. Today, Sabarmati Ashram acts as a museum divided into different sections. The main building has paintings, photos and handwritten letters related to various events. The library contains a range of books related to him and Indian history.
Also, his cottage – Hriday Kunj, has been preserved as it would have been while he lived there. Some of his personal belongings are put on display there, along with his traditional spinning wheel.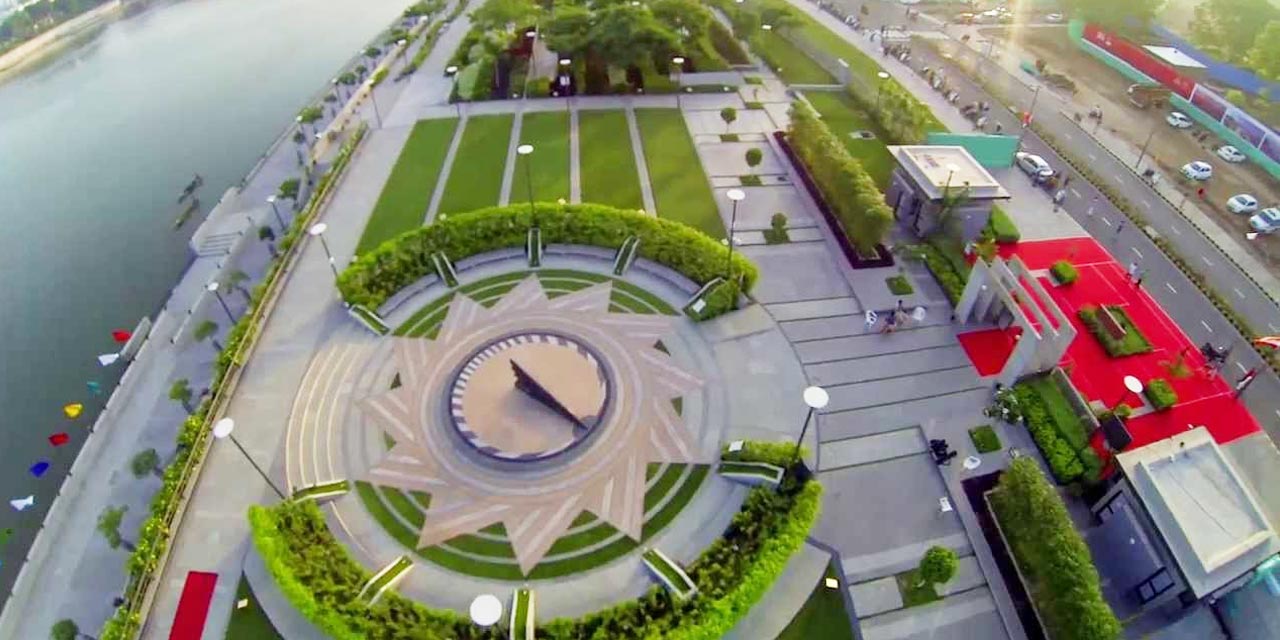 State government developed Sabarmati Riverfront recently to maintain ecological balance as well as to foster the tourism industry. It consists of 10 km long promenades, lush green open areas and sites for boating and water activities. Speed boats and motorboats are available for a Sabarmati River tour.
At the riverfront, you can either choose to gobble up Gujarati snacks or just sit watching the clouds pass by while Ahmedabad is wheeling past you. In the evening, the place is even more lively with lights all around.
The plethora of fun activities available at Kankaria Lake makes it a suitable candidate for Ahmedabad darshan places. Archery, toy train ride, boating and various other water activities also make it a local favourite. And while you're there, you must try the toy train ride. It runs along the shores.
However, the gorgeous garden amidst water is the most beautiful feature of Kankaria Lake. A walkway lined with trees connects this garden, called as Nagina Wadi, to the mainland. The lake also hosts a carnival during the last week of December.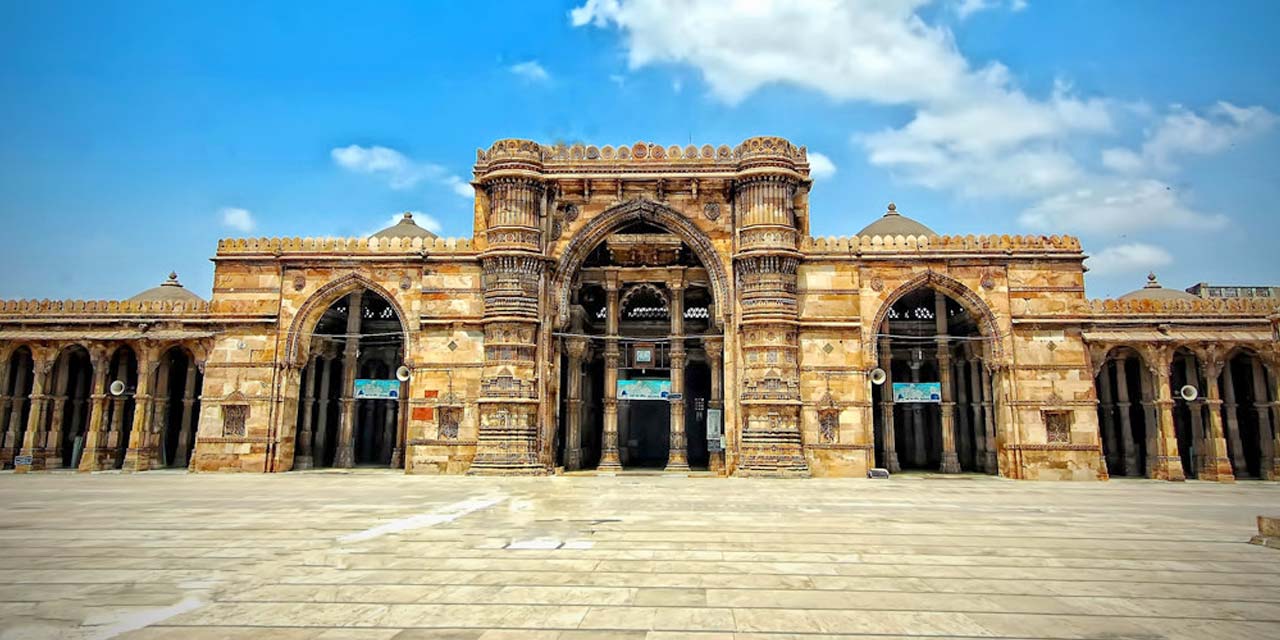 Jama Masjid is a sacred mosque and one of the religious places you can visit during Ahmedabad city darshan. It is in the old part of Ahmedabad and was built during the same time as Sultan Ahmed Shah founded this city. You can see his tomb near the entrance of the mosque. Apart from its religious significance, people know Jama Masjid for its architectural elegance too.
This mosque stands on 260 pillars, all of which are beautifully carved. The meshwork in the prayer hall also deserves a special mention. It allows natural illumination without the entry of direct sunlight. Jama Masjid is built using the elements of Indo-Islamic architectural style. And every inch is engraved with designs which are an amalgam of Islamic culture, Hinduism and Jainism.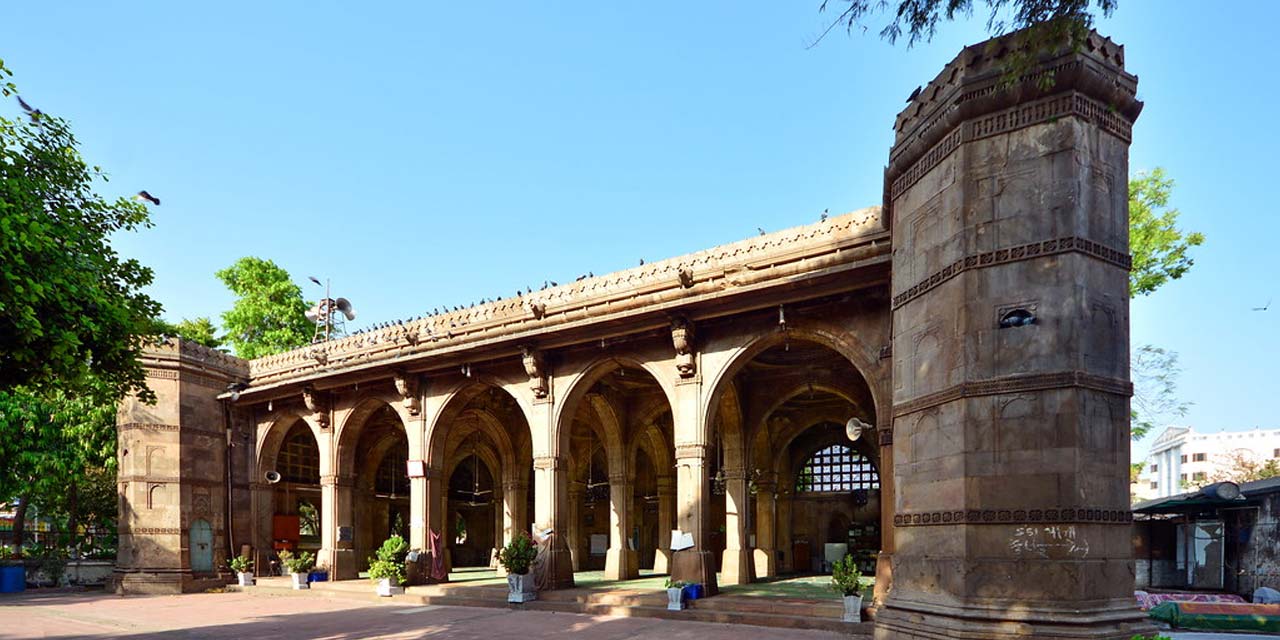 Situated near Jama Masjid, Sidi Sayyed Mosque is another tourist spot known for its architecture. It is built with yellow sandstone and resembles Jama Masjid in its construction style. The place is identified by its delicately carved windows. The latticework on the stone panels is so beautiful that the place is called Sidi Sayyed ni Jali locally. (Jali means latticed windows in this context).
Don't miss the two carved windows which portray the structure of tree foliage along with its branches to form a mesh-like structure.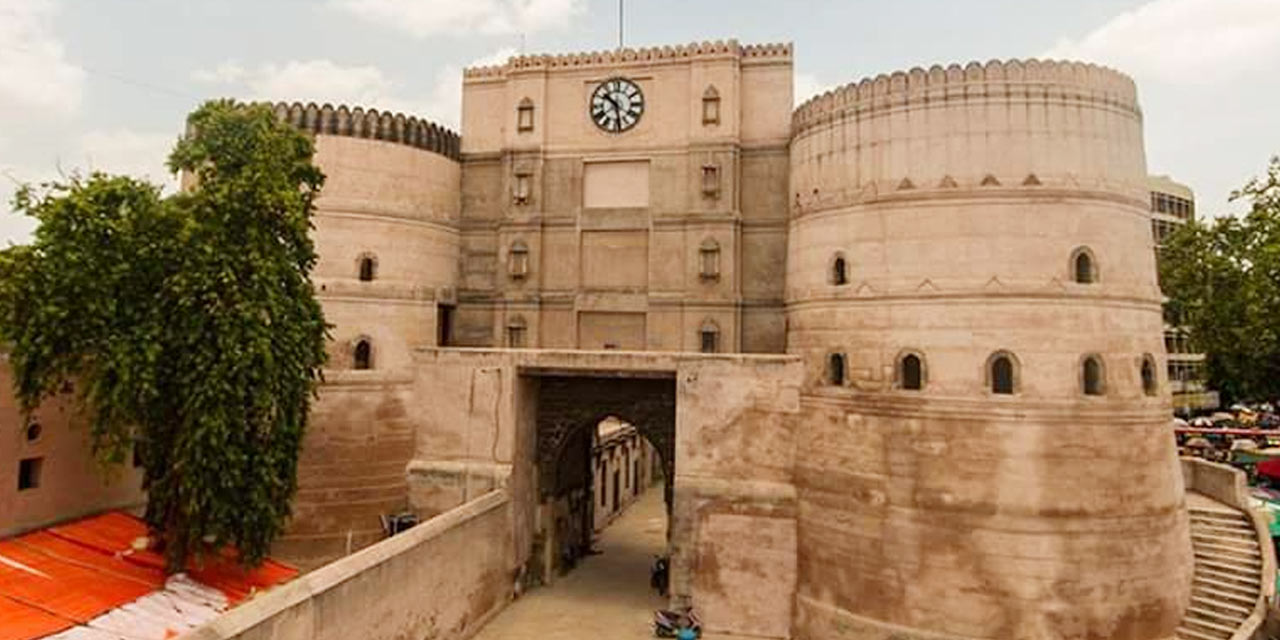 The majestic Bhadra Fort in the walled city of Ahmedabad is spread over 43 acres, and was used as a royal court. The open courtyard – Maidan-e-Shah, was mainly used for games and other royal events. Today, the fort complex consists of a palace, a mosque and a temple of Bhadrakali.
Mughals took over Bhadra Fort from Ahmed Shah. The Marathas won it afterwards from the Mughals. And apart from the original Indo-Saracenic architecture, you can also get a glimpse of the Mughal architectural style. Later, British held Bhadra Fort and used it as a prison, from 1817 until the country's independence.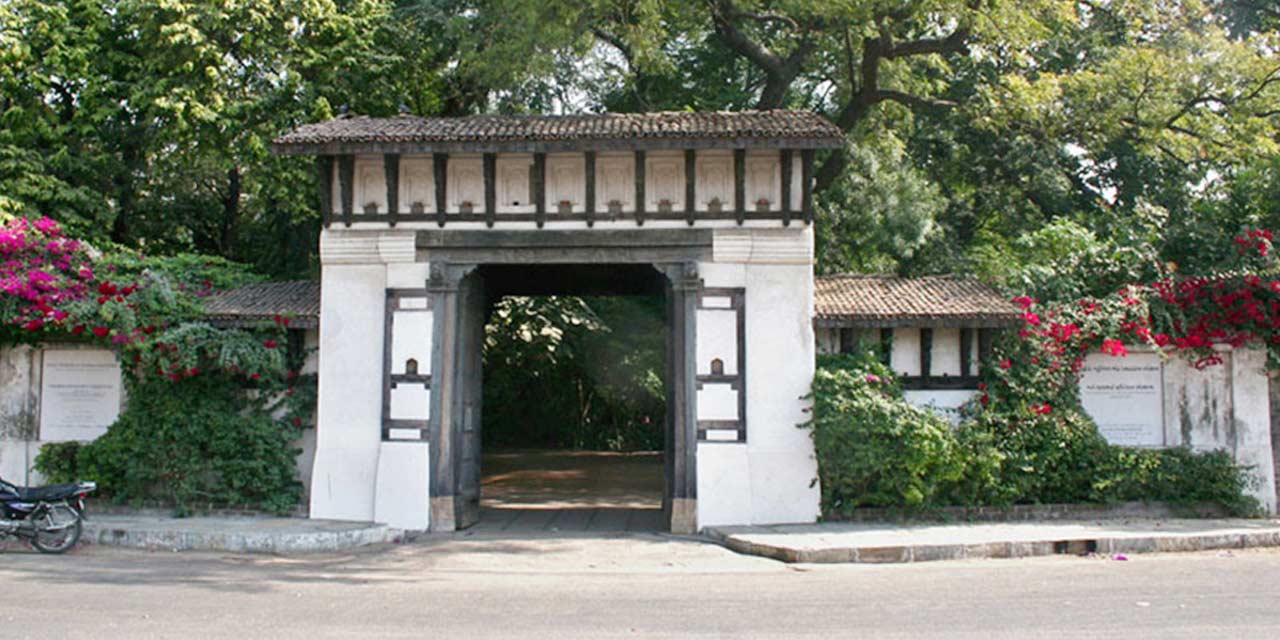 Calico Textile Museum is a must-visit tourist spot in Ahmedabad and thus, included in Ahmedabad darshan packages. It is set-up among spacious and charming flowery gardens and has a collection of exotic textiles and fabrics from the pre-Independence era.
Along with royal clothes and carpets from the 15th century to 19th century, Calico Museum has an exhibition of various fabrics used for religious purposes. The collection there consists of miniature paintings, artefacts and handicrafts too, brought from all over the country. The museum also is a place for learning. The galleries provide information about various techniques used, and the library has books to take your research further.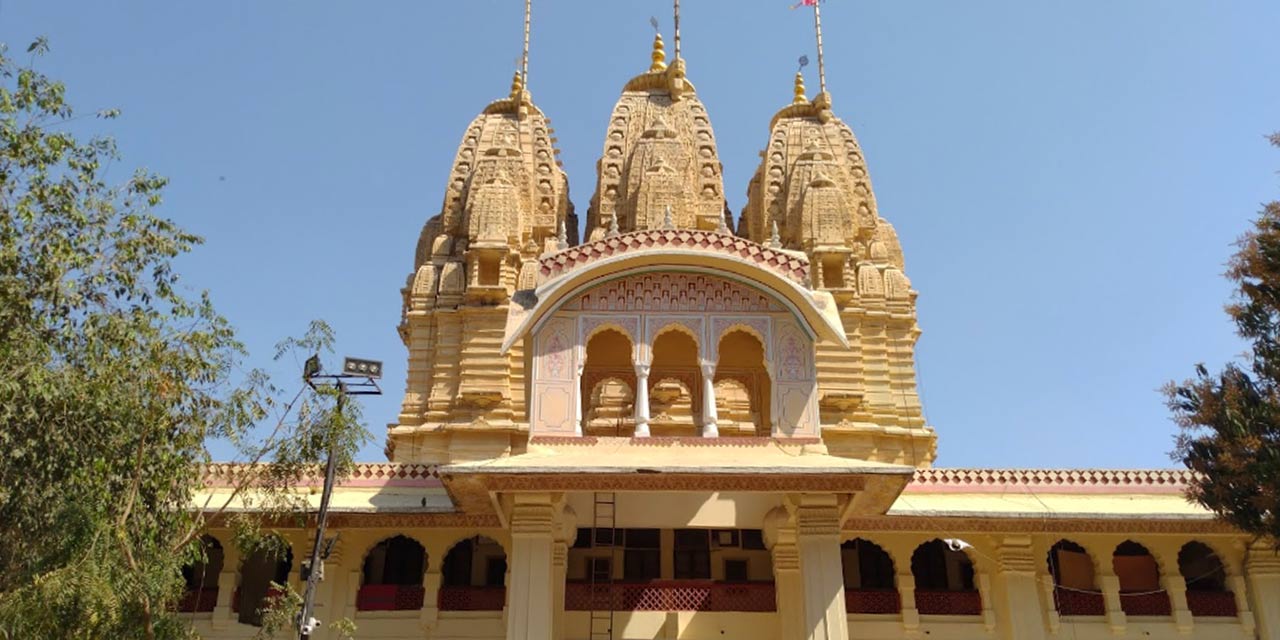 ISKCON Temple in Ahmedabad is a Hindu temple devoted to Krishna. Also referred as Hare Krishna Mandir and Sri Radha Govind Dham, this temple has been built in Gujarati Sompura and Rajasthani Khamira style of architecture and is covered with religious murals. Gardens, fountains and lawns make this place even more beautiful.
Marbled floors, architectural columns and spectacular artwork on the ceilings and walls also contribute to the aesthetics of this temple. Devotees can visit this holy place with Ahmedabad darshan packages and seek blessings from Radha-Krishna, Rama-Sita, Hanuman and others.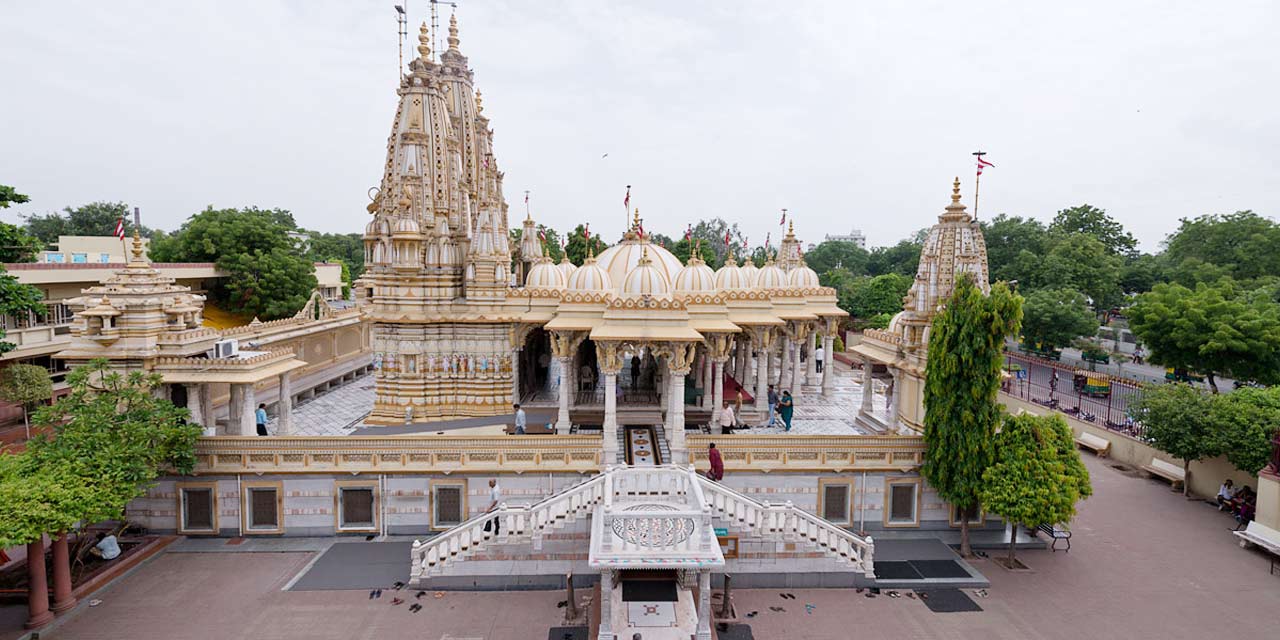 Swaminarayan Mandir is another architectural marvel in Ahmedabad. It is dedicated to Lord Nar Narayan, and it's the first temple for the followers of Swaminarayan. An image of Narayan Dev and an idol of Radhakrishna Dev is there in the garbhagriha, along with others. Bright colours have been used in the temple, and the combination of Gujarati and Rajasthani architecture is spectacular.
The lofty gateway too is an impressive structure shaped in Gujarati, Marathi and Rajasthani style.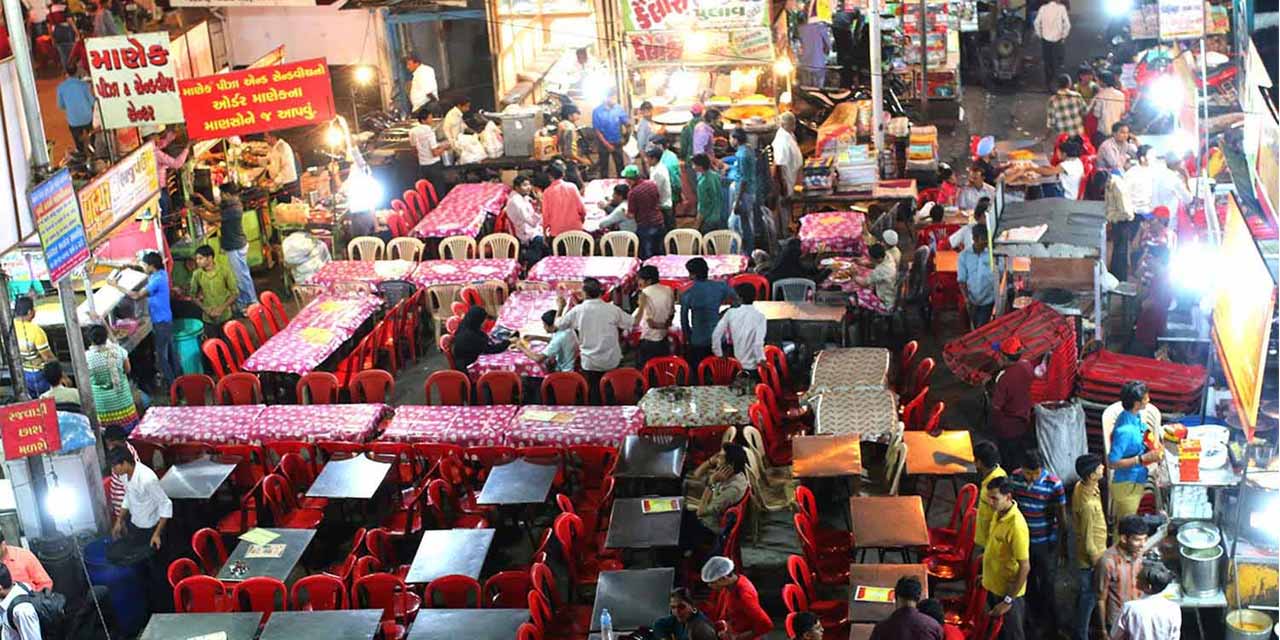 Manek Chowk is a square in Old Ahmedabad and is known for its street food market at night. In the morning, the place is a chaotic vegetable market but it transforms into a corner for jewellery and precious gems in the afternoon.
However, food stalls start setting up there as the sun sets down. You can find delicious Gujarati street food and snacks from every corner of India. Sandwiches, dosas and Jamun shots of Manek Chowk are famous, but also don't forget to taste pav bhaji, kulfi and hundred of other dishes available across the shops.
Manek Chowk is also close to many historical places like Bhadra Fort, Jam Masjid and Sidi Sayyad Mosque.
---
Those were ten places you can visit in Ahmedabad darshan packages. Other attractions which you can explore with an Ahmedabad darshan car booking includes Hutheesing Jain Temple, Auto World Vintage Car Museum and Rani no Hajiro. Dada Hari ni Vav, Science City and Kite Museum. You can even take a car on rent from top car rental companies in Ahmedabad to visit tourist places around Ahmedabad. Adalaj ni Vav, Akshardham Temple and Sarkhej Roza are among the prominent ones nearby.
How to reach Ahmedabad?
Ahmedabad enjoys robust connectivity with major cities of India and abroad. Affordable car rentals are available from nearby towns too for Ahmedabad darshan by car. And here are the other ways to reach Ahmedabad.
By Road – Ahmedabad is easily accessible from towns in the neighbourhood through national highways. Regular buses and taxis are available from Vadodara, Rajkot, Surat, and also from Delhi and Mumbai.
By Rail – If trains are your preferred mode of travel, you can reach Ahmedabad easily from any corner of India through the railway network.
By Air – Ahmedabad airport has regular flights from many airports of India including Delhi, Bangalore, Guwahati, Kolkata and Kochi. International flights are also available from Dubai, US, UK and other countries.